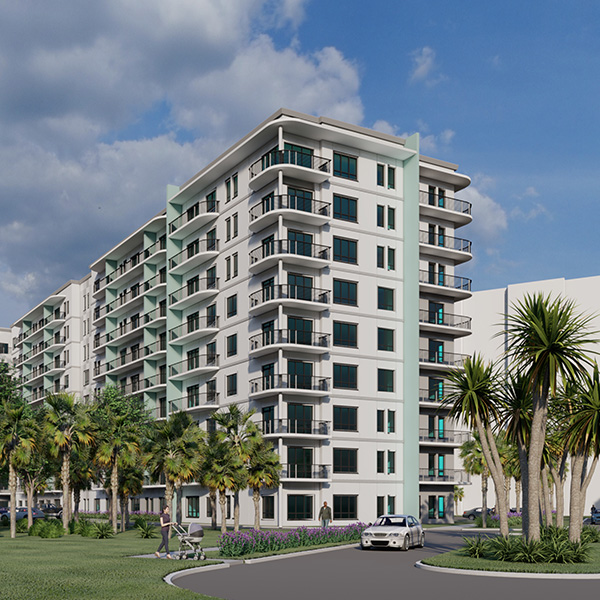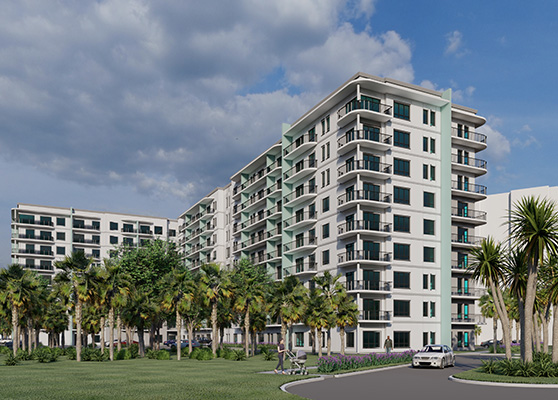 Where Miami views meet luxury living
FINFROCK will serve as the architect, structural engineer, precast concrete manufacturer, and general contractor for a $120 million expansion of Aliro Apartments, a North Miami Beach multi-family development. Owned by New Jersey-based Optimum Properties, the project is expected to break ground in Summer 2022. FINFROCK's award-winning architecture team has designed the Aliro Apartments with radius balconies and a wide array of luxury amenities that will provide residents with their very own community conveniences just steps away from their living quarters.
The Aliro Apartments project will include the renovation of five existing buildings that currently total 870 units, an addition of a 516-unit, nine-story building, and a 21,300sq-ft. amenity building. Our scope of work also includes the design and construction of two resident parking structures totaling more than 1,000 parking stalls.