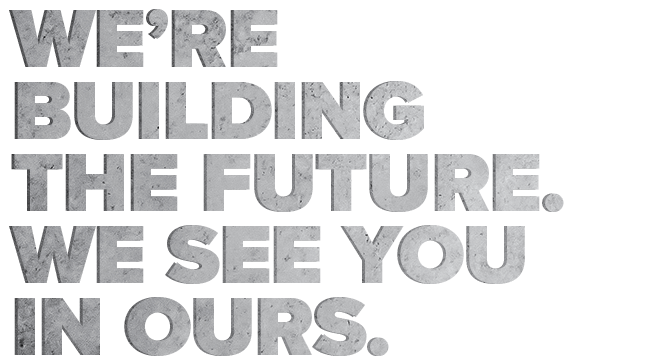 Is your dream to work a professional in the design-build industry? An internship with FINFROCK is the perfect place to kickstart your career in engineering, architecture, manufacturing processes, construction management and more.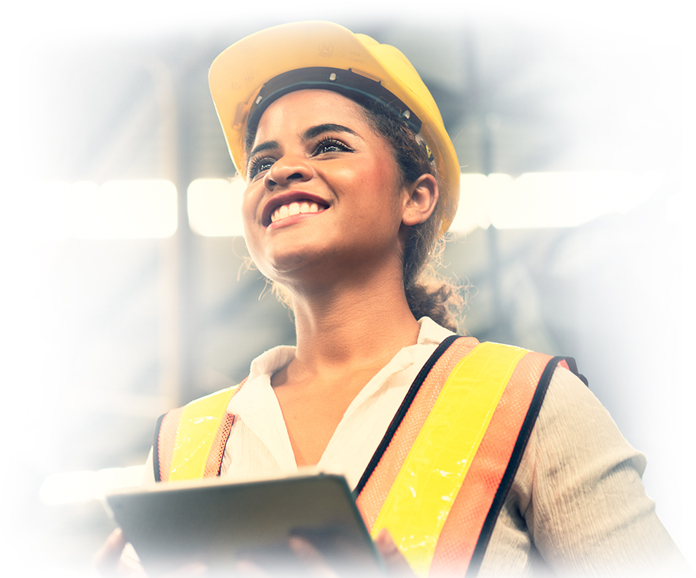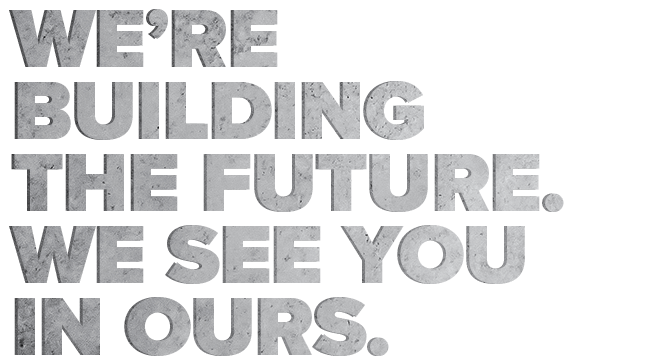 Is your dream to work as a professional in the design-build industry? An internship with FINFROCK is the perfect place to kickstart your career in engineering, architecture, manufacturing processes, construction management and more.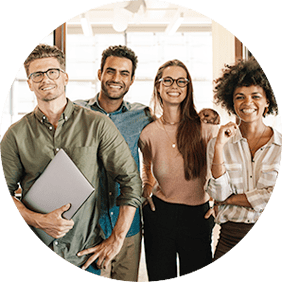 Design Your Career
WITH FINFROCK
When it comes to careers in architecture, engineering and construction, our combination of company culture, building expertise and diversity of assignments is unmatched. With FINFROCK's portfolio of hotels, office buildings, parking garages, multi-unit residential structures, student housing and more – you'll have the opportunity to see your academic experience come to life as you make major contributions to our project teams.
As a Fintern, you can expect to gain hands-on experience while collaborating with architects, designers, engineers, project managers and technical leaders to explore the frontiers of engineering, manufacturing, design, and construction. Because we believe in growth from within and are always seeking new talent, our Finterns are also given strong consideration for full-time positions upon graduating.
Experience Every Part of Design-Build
Your time in the Finternship program is largely based on exploring the different elements of design-build and is a unique way to combine your academic background with potential career pathways. No student will have the same experience — each Fintern is assigned a mentor to help navigate their customized educational track as they rotate through at least two departments, gaining skills and knowledge in FINFROCK's vertically integrated process. Our multi-faceted company allows you to better understand the various uses of your degree and find the niche you'd like to work within.
Architectural DESIGN
Discover what it's like to design for one of Central Florida's largest in-house architectural firms. In this area, you'll be able to learn from our team of professionals how FINFROCK designs and plans for major building projects using precast structural components. From parking garages to luxury apartment buildings, hotels and more, the variety of our design work will give you an opportunity to put your classroom knowledge to use on significant projects. Finterns completing a rotation in architecture or drafting will assist in drafting precast pieces, utilize FINFROCK Technologies software, StructureWorks®, complete individual digital drawings and more.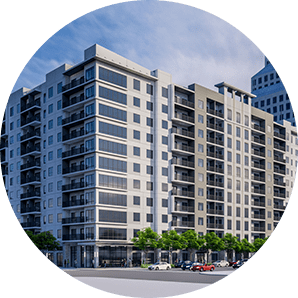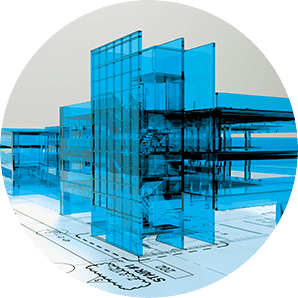 structural and civil engineering
If you grew up playing with Legos®, this rotation takes building blocks to a whole new level. Our engineering department is tasked with applying their knowledge of concrete design, civil and structural engineering to develop foundation systems. In addition, our engineers get to work on implementing FINFROCK's proprietary DualDeck® technology, which assists in cutting down on construction time by setting pieces that are engineered and manufactured for a precise fit, often incorporating sub-system trades. In this rotation Finterns can expect to check digital drawings, design pieces, assist with repairs and learn FINFROCK Technologies software, PieceTracker®.

MANUFACTURING AND CONSTRUCTION MANAGEMENT
See how large-scale projects come to life from the manufacturing plant to a finished building in this rotation group. Finterns who participate in the manufacturing and/or erection crew rotations will learn all about our total building process through the eyes of our knowledgeable crew members. Rotations in this area may include production, the batch plant, product handling, transportation and logistics, material control and management on active project sites. Whether it's learning how to pour concrete on our precast forms to rigging structural components on a jobsite, our manufacturing and erection rotations give the most in-depth insight into how our company is able to perform work from design to completion.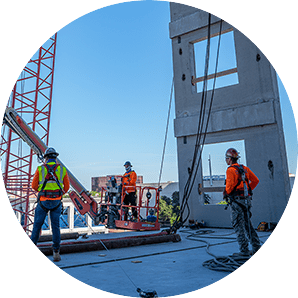 Enjoy a Competitive Internship Benefits Package
Your experience at FINFROCK will help you evaluate your post-graduation plans and propel you into the working world with valuable knowledge and skills

PAID INTERNSHIP
Competitive compensation

PAID HOUSING
Fully paid Housing provided by FINFROCK if needed
MENTORING
One-on-one coaching from industry leaders

LEADERSHIP TRAINING
Professional development

SOCIAL EVENTS
Network and build valuable relationships

CAREER OPPORTUNITIES
Full time career opportunities upon graduation

The Central Florida Experience
As a world-renowned destination, Central Florida is known for its many beloved theme parks, nature trails, exciting dining and entertainment options and proximity to some of the world's best beaches. Our headquarters in Apopka, Florida, is located just a few miles outside of downtown Orlando. Apopka is home to some of Florida's best natural springs and parks and offers many outdoor activities from hiking to canoeing and kayaking. Your Finternship is more than just learning and work – it's an exciting chance to make new friends and mentors too.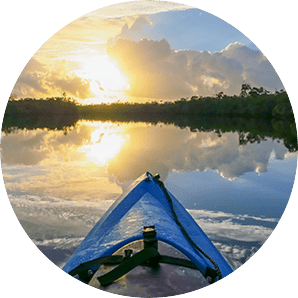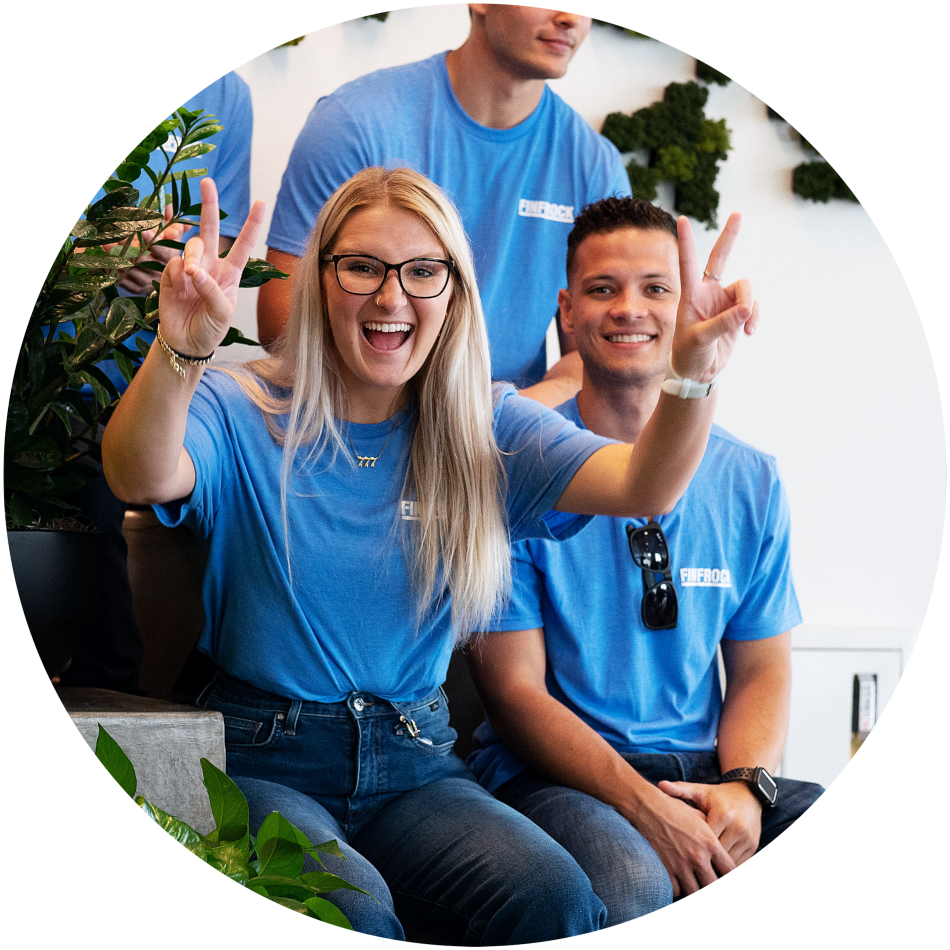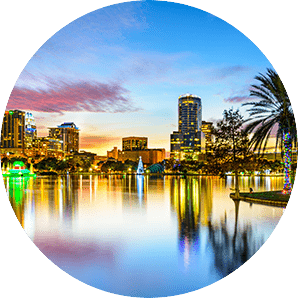 While the vast majority of our Finternship recruiting efforts focus on the Architecture/Engineering/Construction industry, internship positions in all areas of the company may also be available depending on department needs. Applicants seeking to apply for a Finternship must be willing to accept a 12-week minimum commitment to the role. While the
majority of students find it more convenient to intern over their summer break, some have combined this with their spring or fall semester and stayed for as long as eight months. Students may be accepted as early as the end of their freshman year and many interns return multiple times to continue their learning experience before graduation.
Or submit your application right here
to become a Fintern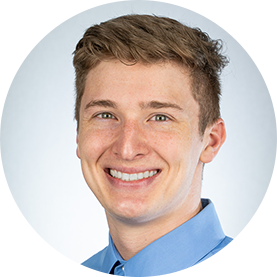 MAX DZUGAN,
2021 FINTERN
"My favorite aspect of the program was seeing everything come full circle. Between working in the multiple rotations outside, working in the office, and ⁠seeing finished projects ⁠— it all came together in a good way."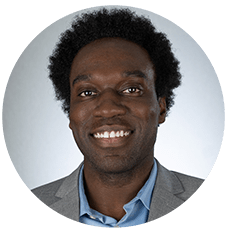 TRAVIS HENRIQUES PE,
PROJECT ENGINEER
"I would advise anyone applying to FINFROCK to expect the unexpected. This is not a traditional company and not a traditional internship. Both of those points are good things because you will learn more than you could have asked for."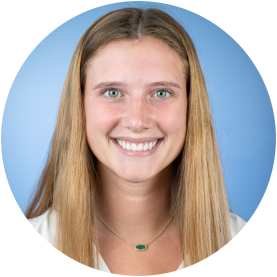 Sydney Makarovich,
2022 FINTERN
"FINFROCK cultivates an environment focused on producing the most skilled and competent engineers in the industry. The exposure and level of education experienced throughout the rotations here at FINFROCK supersedes any other company. As a result of the diligent and ambitious attitudes of my colleagues and leaders, learning is always a top priority at FINFROCK."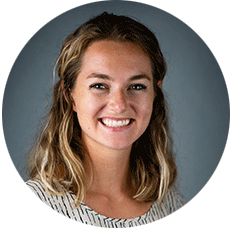 HANNAH GREIDER,
ENGINEER
"The thing I enjoy is the challenge in my job. There is always something new to learn. A parking garage is never as simple as double tees, beams and spandrels. There is always something that is unique to the job from odd framing to fit a specific footprint, metal facades, and expansions."