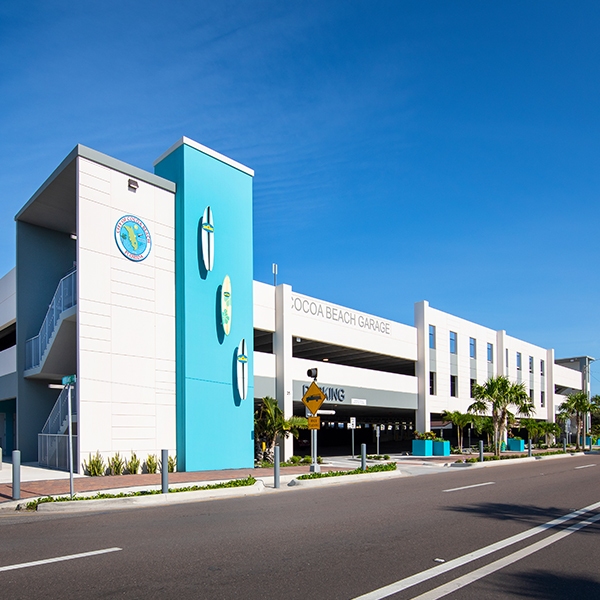 The beach atmosphere is matched with FINFROCK's sleek design
The formula for exceptional value in this parking structure is a combination of efficient design, high quality material and low cost. Working with the city of Cocoa Beach, FINFROCK was able to value engineer significant savings from the original design and budget while maintaining the already approved architectural concept. By beginning manufacturing concurrently with the permitting process and utilizing its in-house manufacturing capabilities, FINFROCK was able to complete construction on the project on-time with no change orders.
FINFROCK delivered complete design-build services by functioning as the architect and engineer of record, general contractor, and precast concrete manufacturer on this 242-stall parking garage.