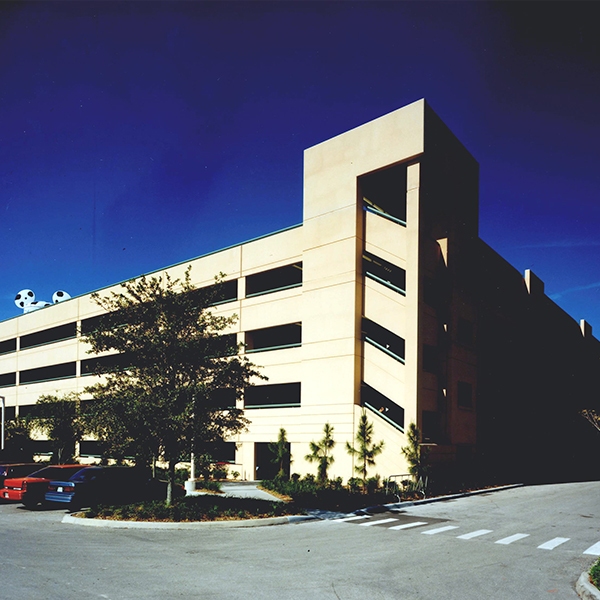 FINFROCK takes responsibility and lowers risk
The construction team required an economical, yet attractive parking garage constructed within a very short time frame. When presented with FINFROCK's design, schedule, and a guaranteed price prior to contract, the construction team chose FINFROCK. The use of precast eliminated other subtrades, resulting in a shorter construction duration as well as cost savings to the owner.
FINFROCK served as architect of record, structural engineer, design-build contractor, and parking consultant for the Disney owned project.