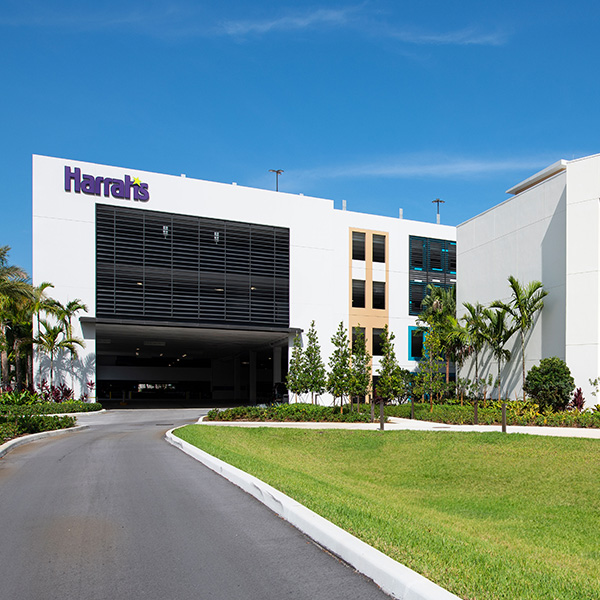 HARRAH'S CASINO POMPANO BEACH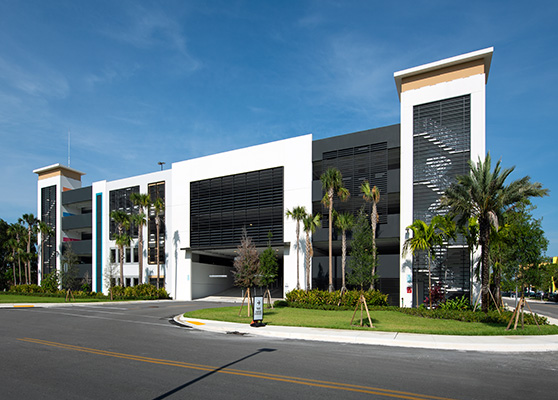 FINFROCK served as the design-build general contractor and precast concrete manufacturer for this 1,539-stall garage.
An attractive parking solution for a luxury casino rebrand in Pompano Beach
Supporting the newly redeveloped Harrah's Pompano Beach Casino, Harrah's Pompano Beach Garage was delivered by FINFROCK during the first phase of construction for the expansion of the 232-acre site. Working with Caesars Entertainment and The Cordish Companies, FINFROCK successfully designed an elevation scheme that meshed well with the rebranded casino property and set the tone for the upcoming luxury dining and entertainment district.
When determining shading options for the garage, a 20,000-square-foot solar array was proposed by the FINFROCK team to meet the jurisdictional requirement for shading 20% of the top parking level. While the decision to make an investment in solar may have cost the client more upfront, it also created a fiduciary asset for them with a payback period of less than two years when factoring in the sunk cost of other potential shading options. This solution is an example of how FINFROCK's industry experience and in-house collaboration can provide structured parking designs that maximize a project's value beyond the construction phase for the entire lifecycle.