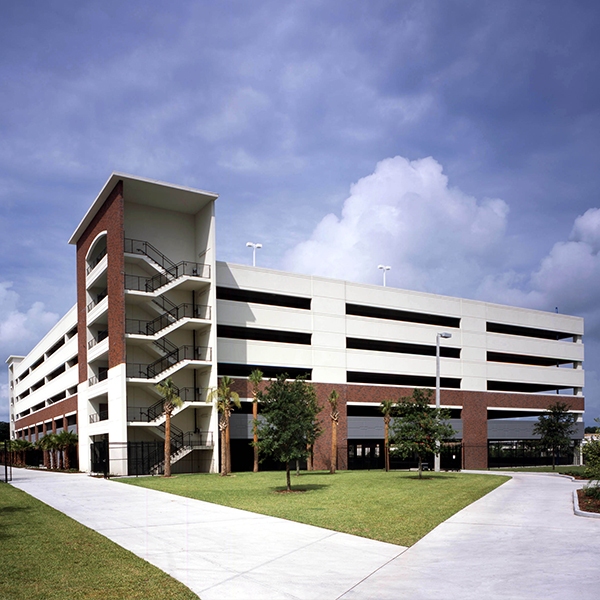 FINFROCK's design adds unexpected value to this campus garage
Set in a fully developed urban location, the University of Tampa faced a problem of adding much-needed student housing with no new land available for expansion. FINFROCK served as architect of record, structural engineer, design-build contractor, precast concrete manufacturer and erector, and parking consultant. By building a new parking structure on a portion of the land occupied by an existing parking lot, the remainder was available for the construction of new student housing. Just four weeks after signing a negotiated lump sum construction contract, FINFROCK was casting concrete for the project.
FINFROCK's delivery system shortened construction time, which helped limit disruption to busy campus activities.