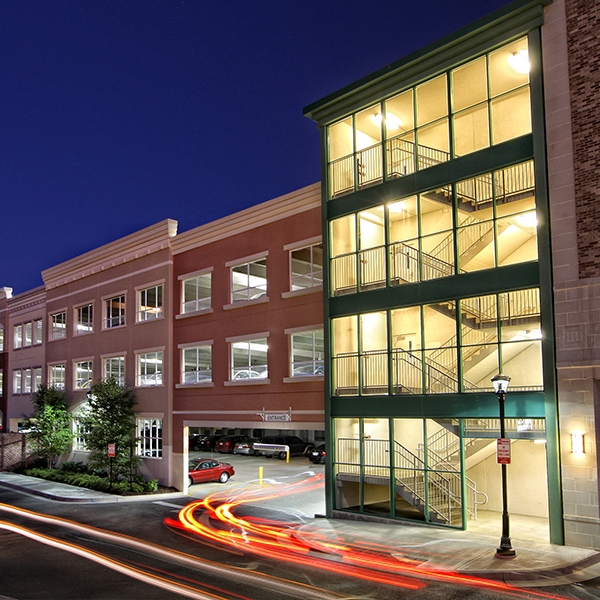 A more cost effective structure
FINFROCK helped the developer Unicorp National Development, Inc. save nearly $10 million of dollars in the cost of the four parking garages by suggesting a complete redesign of the site plan. This allowed for more cost efficient structures.
The four parking structures combined for a total of 1,966 parking stalls. The master-plan for the West Broad Village campus also called for the projects to be completed within a tight concurrent schedule.
FINFROCK served as architect of record, structural engineer, design-build contractor, precast concrete manufacturer and erector, and parking consultant.