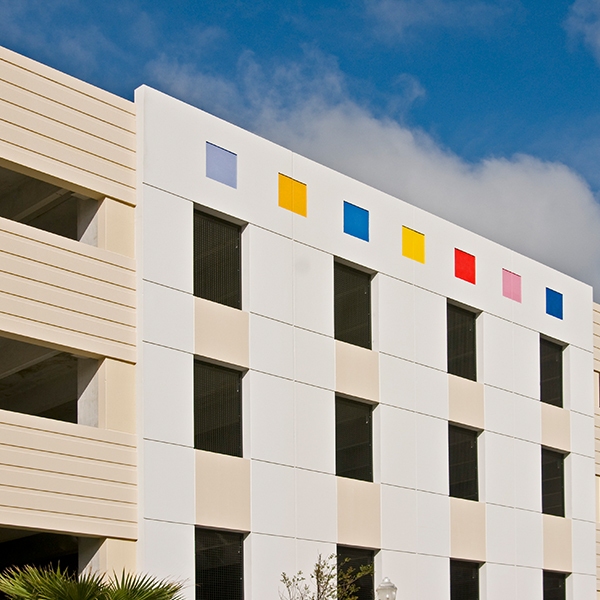 FINFROCK served as architect of record, structural engineer, design-build contractor, and parking consultant.
FINFROCK met the client's requirements for the best price per stall
All Children's Hospital initially issued a request for a design-build proposal that included a specific schedule as well as a specific budget. While FINFROCK was confident they could easily design and build a garage at or below the owner's budget, they originally declined the opportunity to respond since previous commitments would not permit them to meet the hospital's schedule. However, after all proposals were submitted, All Children's Hospital was unable to negotiate acceptable terms with any of the respondents. The owner then contacted FINFROCK, which submitted a new design-build proposal that met City and owner requirements for the same price per stall as the lowest-priced earlier respondent.