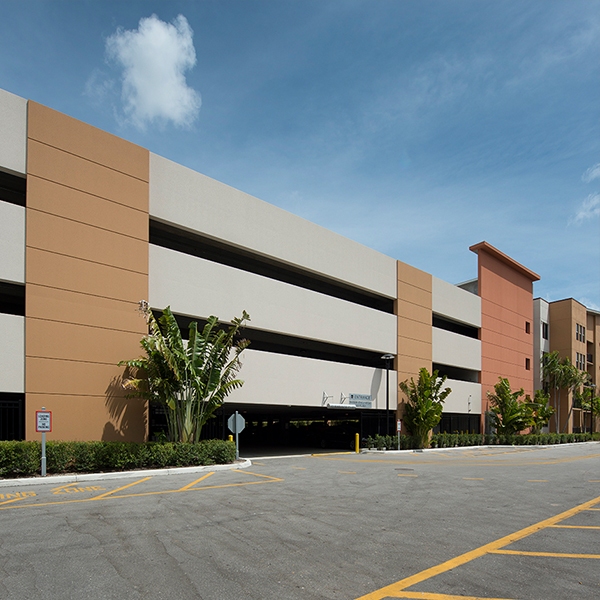 FINFROCK served as the design-build contractor, precast manufacturer, and parking consultant.
Meeting the design challenges of the industry
Having already worked with the project owner on a similar project, FINFROCK was confident it could meet the design-build challenges presented on this one. FINFROCK incorporated architectural features from the residential buildings in order to blend the garage into the community. A redesign of the layout improved functional efficiency and connection to the apartments while still maintaining openness.