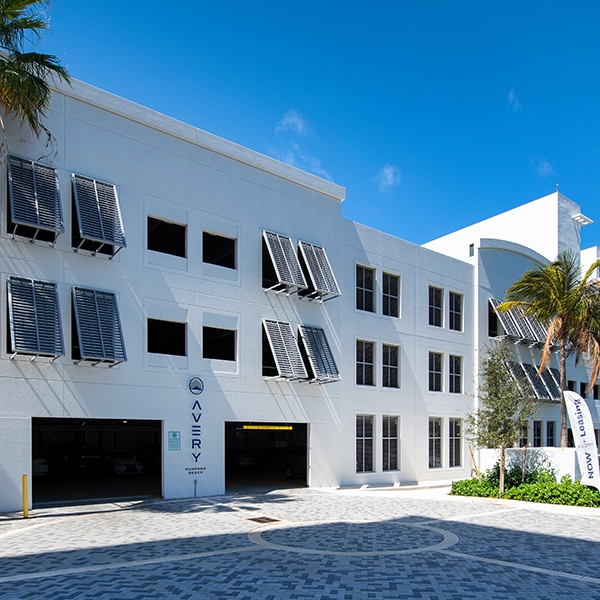 FINFROCK was the design-build contractor, and precast manufacturer, and delivered the project on time with no change orders.
Aesthetic sensibility versus economic feasibility
The age-old problem of aesthetic sensibility versus economic feasibility often brings building projects to a halt. In this case, FINFROCK was able to design a garage that conformed to the aesthetic requirements of the City of Pompano Beach and allowed the owner to cost-effectively provide for the additional parking needs of a new tenant.
Constructed for use by Florida Metropolitan University, the project is located in the middle of a designated CRA district. Maintaining the strict architectural requirements of the Architectural Review Board threatened to be an expensive proposition. By making the structural precast concrete to meet architectural standards, FINFROCK's solution guaranteed the Owner their budget while producing a highly articulated "Florida Maritime" look which gained acclaim from the local residents.