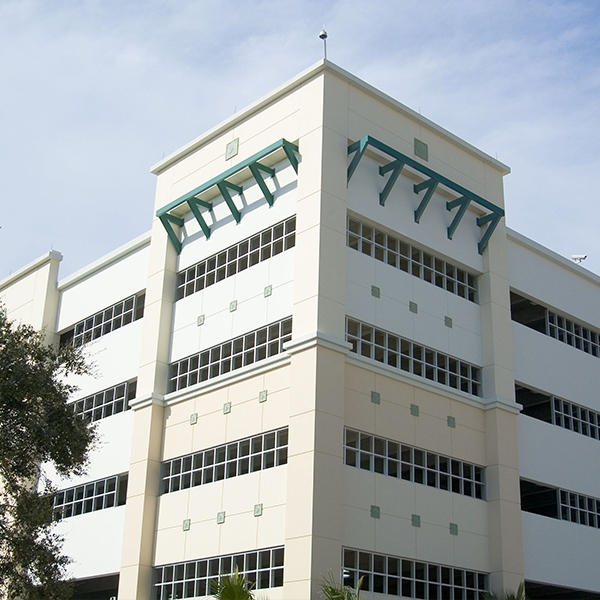 Precast reduces schedule and cost
This was the fourth garage where FINFROCK, acting as the structural engineer of record and precast/prestressed concrete manufacturer and erector, teamed with the general contractor to deliver value to their customer. The team was able to turn the original architectural concept plan into reality through the use of precast concrete and upgraded finishes. The use of precast eliminated other sub trades, resulting in a shorter construction duration as well as cost savings to the owner.
FINFROCK was architect of record, structural engineer, parking consultant, and precaster for the Aventura parking garage.