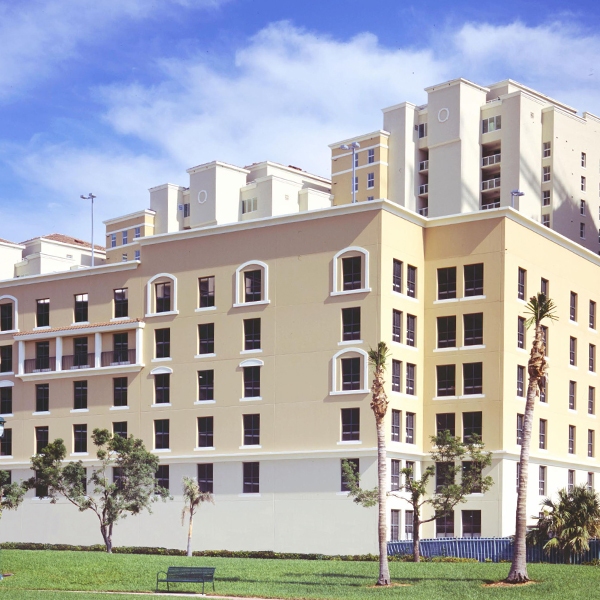 FINFROCK served as the design-build general contractor and precast concrete manufacturer.
A fast track parking structure for tenants of a new residential condominium
When the developer, The Related Group of Florida, required a fast-track parking structure to open in order to move tenants into a residential condominium, FINFROCK responded with the ultimate solution. By beginning manufacturing concurrently with the permitting process and utilizing its in-house manufacturing capabilities, FINFROCK was able to eliminate the lengthy shop-drawing approval process.
By incorporating the architectural appeal the owner wished to achieve into the precast structural system, the design eliminated an exterior cladding system, saving considerable construction time and cost. FINFROCK worked on an extremely tight site without disruption to construction activities for the residential buildings.