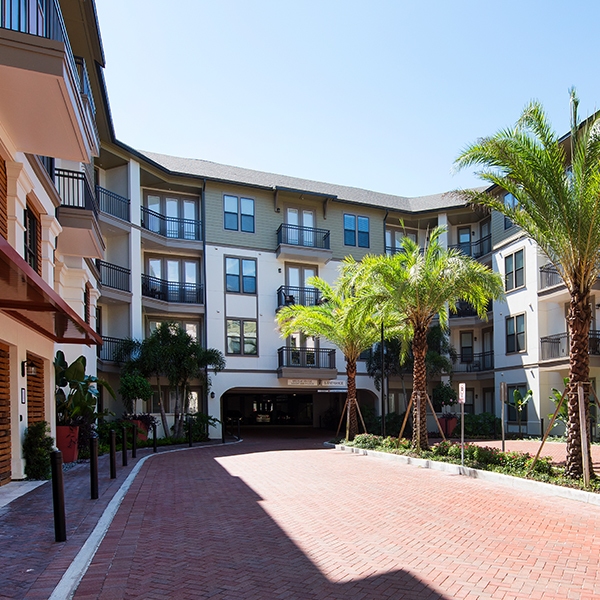 Innovative design for everyday use
This sizeable apartment project required two separate garages to provide adequate parking. Working alongside another general contractor on the site, FINFROCK achieved superior economic efficiencies by designing two nearly identical garages and sequence construction to move immediately from one garage to the other. Surrounded on three sides by apartments the exposed side of the garage has an upgraded façade to complement the upscale neighborhood. Effortless connectivity was provided to each level of the building.
FINFROCK served as architect, structural engineer, precast/prestressed concrete manufacturer, general contractor and parking consultant on the two design-build parking structures totaling 899 stalls, each with three elevated levels.