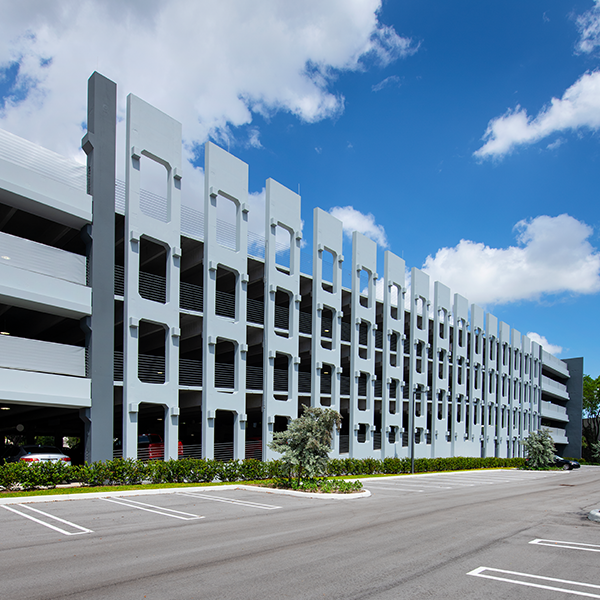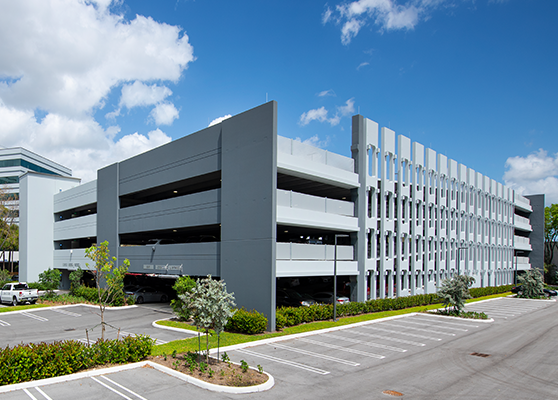 FINFROCK served as the design-build general contractor and precast concrete manufacturer.
FINFROCK delivered complete design-build services by functioning as the architect and engineer of record, general contractor, and precast concrete manufacturer on this 481-stall, 4.5-level parking garage. Construction of the project was strategically located between the two existing office buildings. This allowed the offices to operate during construction of the parking garage without interference.
The client desired an economical, yet attractive parking garage constructed within a very short time frame. FINFROCK's design, accelerated schedule, and guaranteed price concluded that we were the ideal candidate for this particular project. The garage was designed to allow for future horizontal expansion with the capacity to double the number of parking stalls if needed.