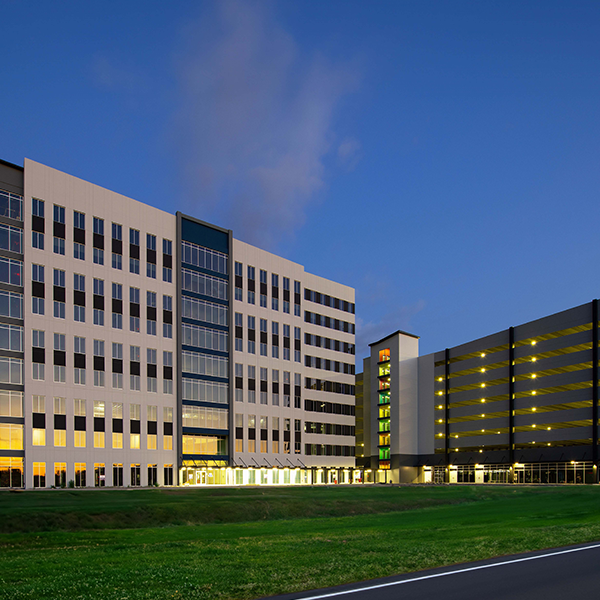 marriott city center at o-town west
OFFICE BUILDING AND PARKING GARAGE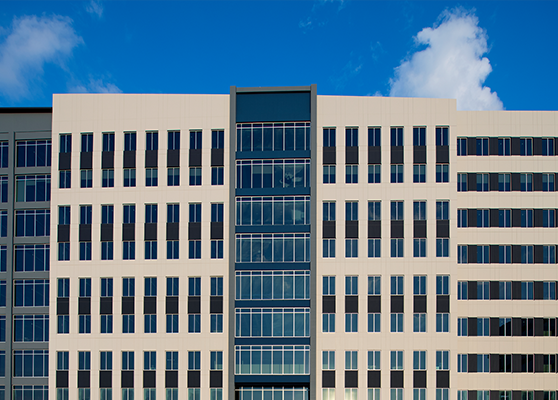 Where sophistication meets magic
The City Center at O-Town West will feature restaurant, retail, and entertainment space, along with the new Marriott Vacations Worldwide Corp. Headquarters. This includes 350,000 square foot of Class A office space which will have more than 1,600 employees on premise daily.
Mixed-use is the future
The City Center will also be home to many vibrant shops, lavish restaurants offering al fresco dining, and a luxury 130 room hotel.
Mixed-use office space becomes the foundation of Orlando's latest development
As one of the greater Orlando region's newest developments, O-Town West is defining mixed-use. The $1 billion project from Orlando-based developer Unicorp National Developments, Inc. will be located in Southwest Orlando between the Walt Disney and Universal Orlando markets fronting I-4 and will span across 86 acres with 4 unique developments. Parking will be supported by an attached 8-story parking garage housing 2,019 stalls across 609,611 square feet.
In securing one of the region's biggest office lease agreements ever with Marriott, Unicorp knew they would need a builder that would be able to handle a project of this size and scope while minimizing schedule delays. Because of FINFROCK's fast and reliable build-out speed, Unicorp selected FINFROCK as the architect of record, engineer of record, precast concrete manufacturer & installer, and general contractor for the project.