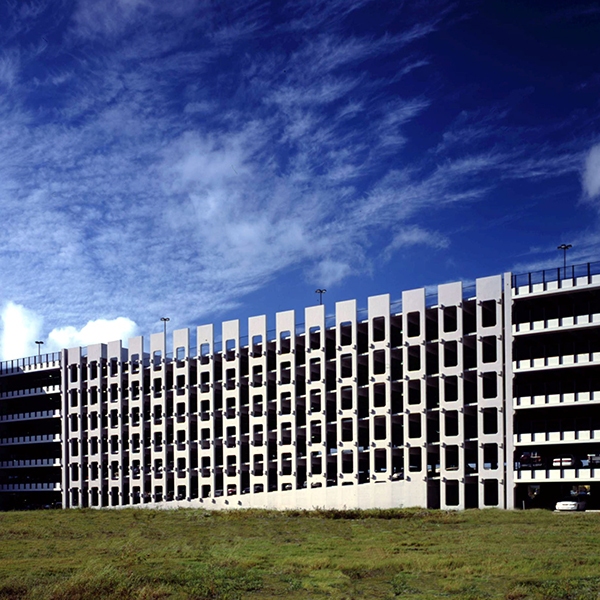 Designed for current use and future expansion
Corporate Center II and III represent one garage built in two phases. As part of a plan for future development, FINFROCK designed Corporate Center II for current use and future expansion. The garage remained functional during the second construction phase and caused no disruption to existing tenants and guests. When construction of the second phase of the garage was complete, the result was one garage with nearly two times the original capacity.
FINFROCK was able to efficiently design a unique monumental stair tower which was cost effective and met the aesthetic requirements for the building. The project was delivered on a tight schedule with no change orders.
FINFROCK served as architect and engineer of record; precast concrete manufacturer and erector; design-build general contractor; and parking consultant for this 1,056 stall, 7 elevated level parking garage.