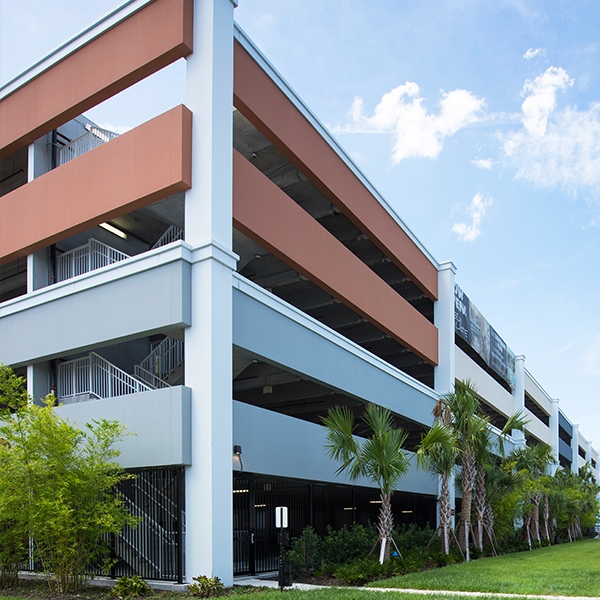 Design-build conquers construction challenges
FINFROCK worked onsite with another general contractor, delivering the parking structure for the apartments which are attached to the parking on two sides. Central to the project was assuring that the floor level from the garage into the apartments was at the same elevation. The parking structure design includes trash chutes, trash compactor, maintenance rooms, storm water vault and dog wash station.
FINFROCK served as architect, structural engineer, precast/prestressed concrete manufacturer, general contractor and parking consultant on the 529 stall, four elevated level design-build parking structure.