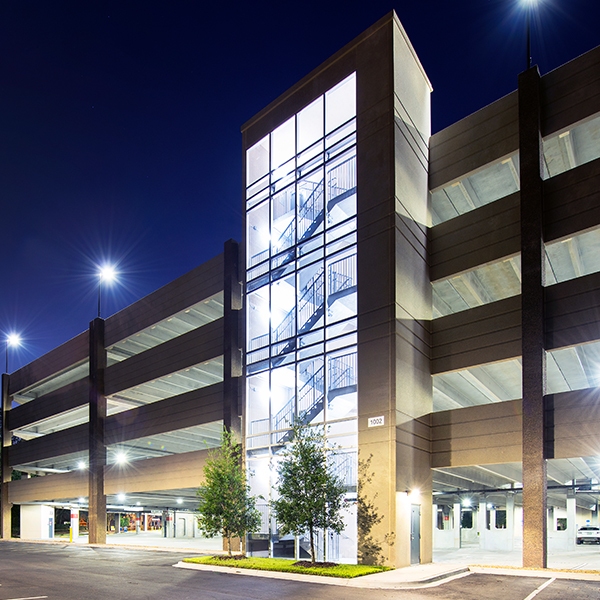 FINFROCK's design-build saves both time and money
A 90-acre business campus in Jacksonville originally developed a concept for a parking structure in a crescent shape, emulating the semi-circular parcel it would be built upon. FINFROCK realized the business owner would derive no value by bidding the architect's plans. The FINFROCK proposal kept the desired level of aesthetics and included the cost of redesign and construction. In the end, FINFROCK's four elevated-parking solution with a capacity of 1,833 parking spaces provided the owner with short and long-term gains: it cost less to design and build, and it will be less costly to maintain.
FINFROCK served as the design-build general contractor for this 1,833 stall, 4 elevated level garage. FINFROCK's in-house services included; parking consulting, architect of record, engineer of record, precast/prestressed concrete manufacturing and general contracting.