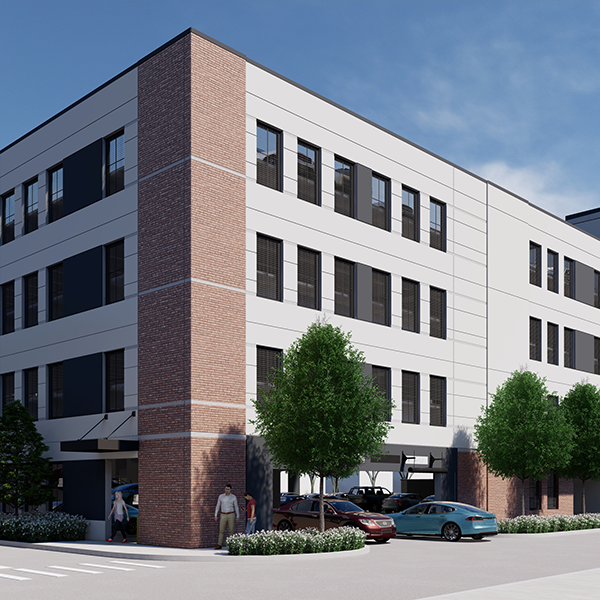 FINFROCK served as the design-build general contractor and precast concrete manufacturer.
An adaptive parking solution for the up-and-coming Packing District in College Park
Blending into the community with style, The Great Southern Box Co. garage supports parking needs for the Packing District, a new multiphase mixed-use and residential development by Dr. Phillips Charities in Orlando, FL.
Working with Dr. Philips Charities, FINFROCK's in-house architecture and construction teams produced a design that would complement the accompanying Great Southern Box Co. Food Hall and fit into the grand scheme of the 202-acre Packing District. The garage consists of a ground plus four-level plan and towers in the northeast corner of the property where it can serve as a sound and visual buffer for the office building and future hotel. With functionality in mind, the 301-stall parking garage has the capability for an additional 60 stalls to accommodate EV charging.
To create a decorative brick finish that was cohesive with the surrounding area, FINFROCK used a technique in which individual bricks are arranged and set in a single layer on the exterior of the precast walls during manufacturing. The result is a fully precast concrete structure with an exterior facade that resembles brick walls, adding to the upcycled charm of the repurposed industrial buildings in the area.