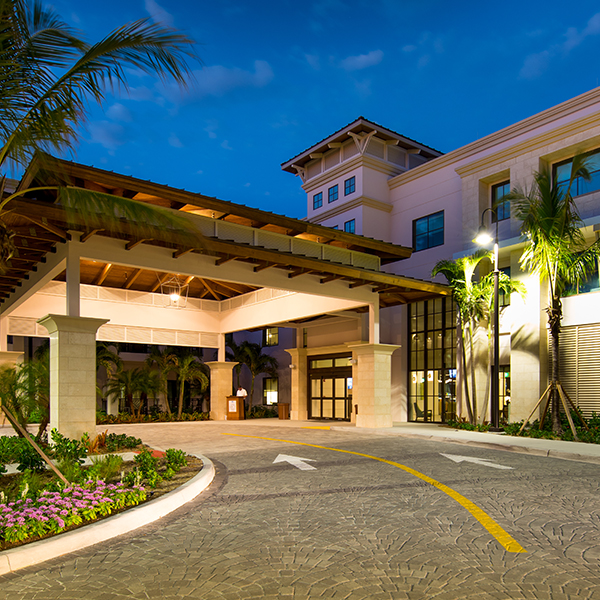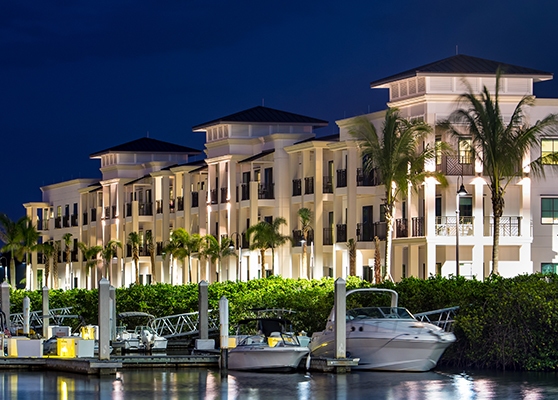 A new frontier
FINFROCK served as both developer and design-build team on a new Hyatt hotel in Naples, Fla., that features a total–precast concrete structural framing system. Our concept overcame the franchise administrators' skepticism and helped complete the project nearly one year earlier than other franchises.
Luxury amenities
 Amenities include meeting spaces, indoor/outdoor cocktail bar and restaurant, resort-style swimming pool, docks, and 211 structured-parking spaces. The hotel, with a British West Indies-themed ambience, is located in an upscale community noted for the arts, fine dining, and resort-style living.
FINFROCK's DualDeck® makes its debut in an urban oasis
This urban hotel on the water proves that FINFROCK's design team can offer unparalleled possibilities. Hyatt House Naples features a total-precast concrete structural framing system and was the first large scale building project to utilize our patented DualDeck® building system. The DualDeck® suits the upscale design and luxury amenities of a premium lodging property, while significantly reducing on-site disruption and compressing construction schedules. In-house architects, engineers, and construction managers utilized DualDeck® to attain a record setting construction schedule, a reduced chance of building obsolescence, and reduced initial and life cycle costs.
The waterfront hotel features 183 extended-stay rooms, mostly one- and two-bedroom suites with balconies.
On Hyatt House Naples, FINFROCK served as the design-build general contractor, architect of record, engineer of record, and precast concrete manufacturer.