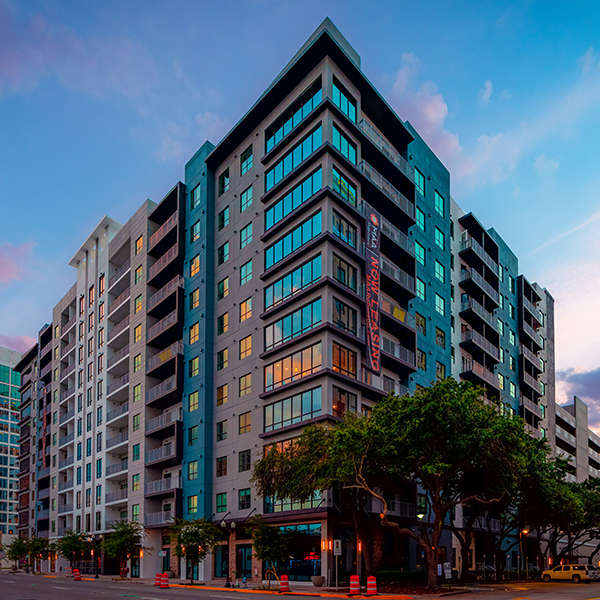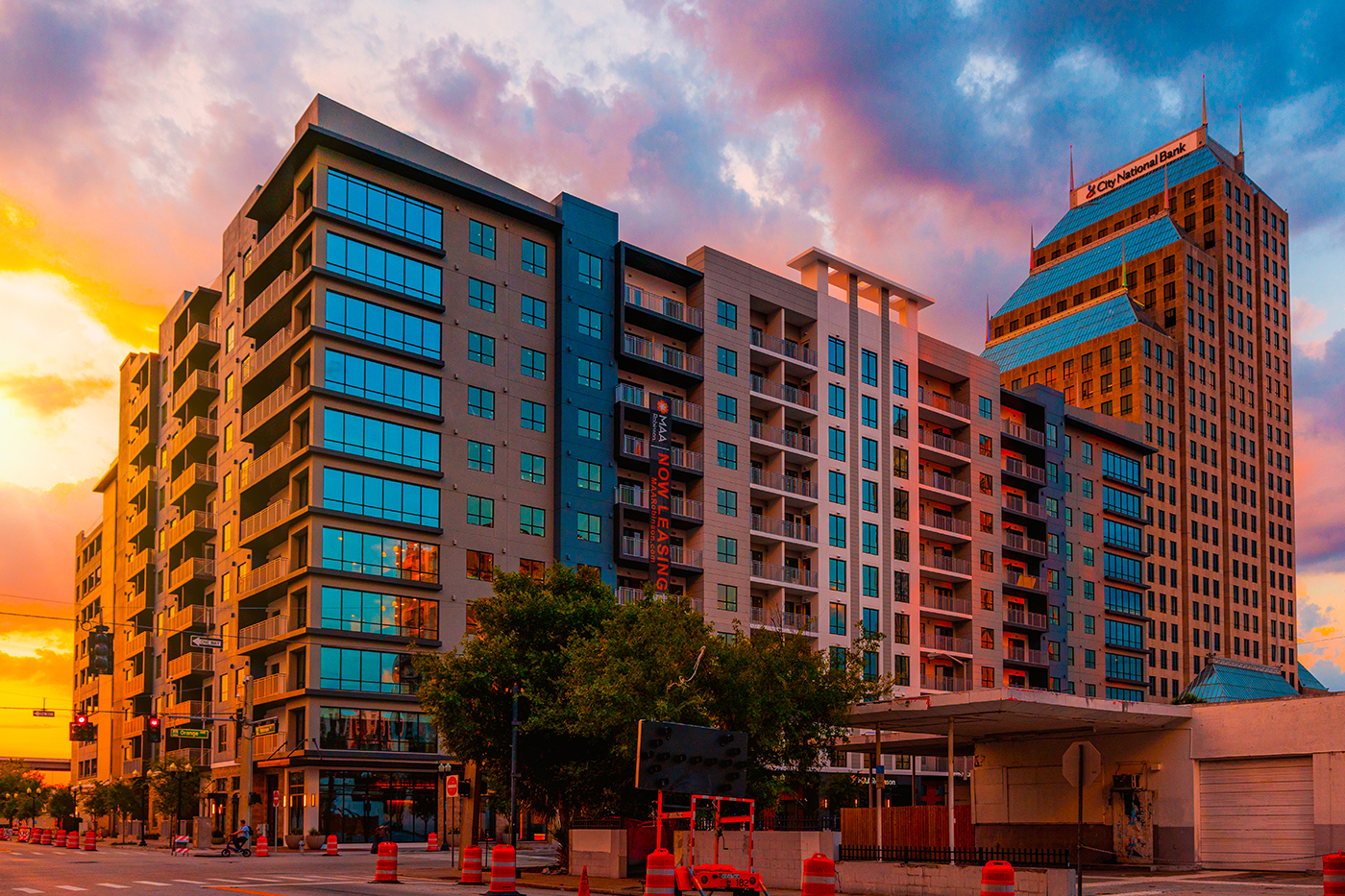 Designed with DualDeck
®
With thought into the lifecycle cost of a building, the DualDeck® spans used to complete the structure offer increased flexibility, with the possibility to change tenants or use multiple times.
The urban advantage
Complimentary to this office space is quick access to I-4, SunRail and additional public transportation, along with premiere downtown Orlando views.
Downtown Orlando's latest skyline addition built by FINFROCK
Space is always a factor when looking for an Architect, GC, or Design-Builder who can meet the needs of your site –especially when your development is in a building hot-spot for luxury apartment construction like downtown Orlando. That's why Tennessee-based multifamily apartment developer Mid-America Apartment Communities Inc. (MAA) selected FINFROCK as the architect of record, engineer of record, precast concrete manufacturer & installer, and GC for the 11-story, 369-unit apartments. The mixed-use luxury structure features an attached 725-stall parking garage and 3,898 square feet of restaurant space for a total of 640,445 square feet.
Faced with a difficult site for any developer to utilize, the conditions to build included the requirement of 200 extra stalls in the attached parking garage to be occupied by a church group who previously owned the land and relied on the space for parking. With our in-house architects and experienced cost-estimators, FINFROCK was able to create and price a garage design that fit the cost needs of MAA while meeting the needs of other stakeholders. While MAA has not typically pursued the Design-Build method, FINFROCK's offsite modular approach proved to be highly successful when it came to timely construction during the toughest months of the Covid-19 pandemic.