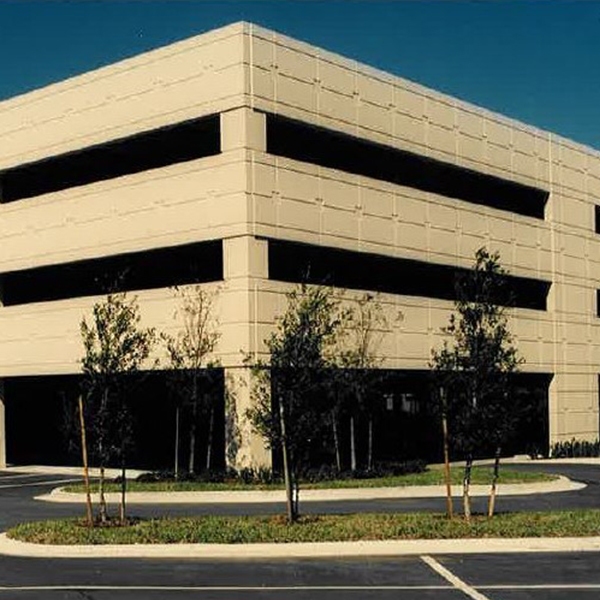 FINFROCK providing exceptional customer satisfaction
The construction team required an economical, yet attractive parking garage constructed within a very short time frame. When presented with FINFROCK's design, schedule, and a guaranteed price prior to contract, the construction team chose FINFROCK. Our firm optimized the design criteria to better fit the difficult site and improve the structure's efficiency while still honoring the modularity of the precast concrete components.
FINFROCK delivered complete design-build services by functioning as the architect and engineer of record, general contractor, and precast concrete manufacturer on this 550-stall parking garage.