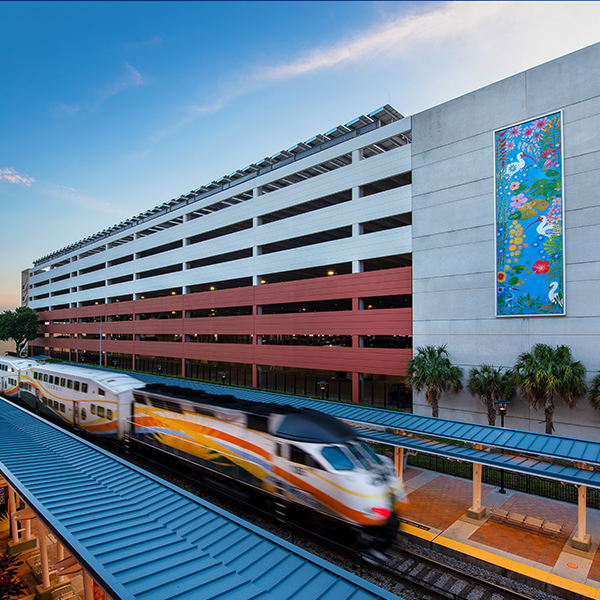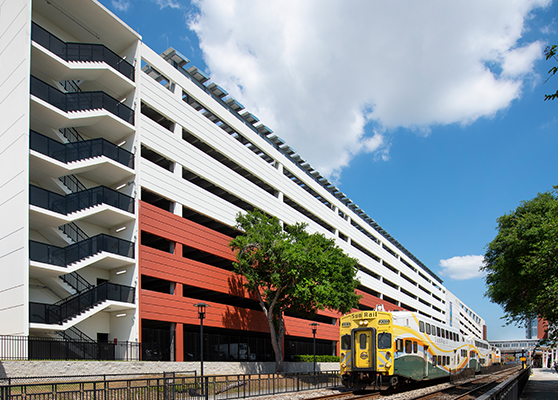 FINFROCK's total design-build capabilities
FINFROCK served as architect of record, structural engineer, design-build contractor, and parking consultant for AdventHealth.
Expanded for increased parking efficiency and solar-driven energy savings
FINFROCK's single source of responsibility allowed us to provide AdventHeath with a guaranteed price that was critical to their development needs at their Orlando campus. Extending the existing garage that originally housed just 1,252 stalls, FINFROCK designed an expansion plan that met the aesthetic requirements of all stakeholders while creating space for an energy-efficient solar installation. FINFROCK met all schedule and budgetary specifications of the project and provided a construction system with minimal site interruptions to ongoing campus operations.
With the new 850-kW solar carport on top of the McRae parking garage, the healthcare system anticipates saving more than $4.6 million in energy costs, while energizing important systems within its flagship campus. AdventHealth's solar array represents the largest on-site solar project for a healthcare organization in Central Florida and is the largest solar project within Orlando city limits.