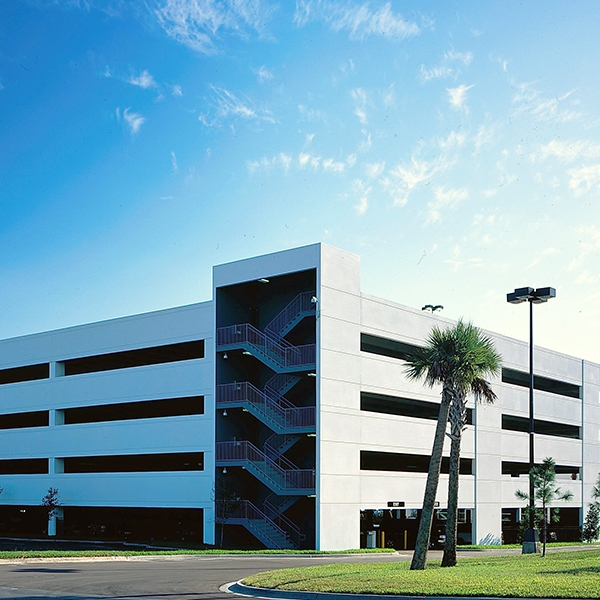 FINFROCK's project delivery system means earlier occupancy
As the design-builder, FINFROCK provided all architectural, engineering, and construction services, as well as the manufacture of precast concrete. FINFROCK's unique DesignManufacture-Construct project delivery system meant the owner of this parking structure was able achieve early occupancy. By beginning manufacturing concurrently with the permitting process and utilizing its in-house manufacturing capabilities, FINFROCK was able to complete construction on this project in less than 25 weeks.
FINFROCK served as architect of record, structural engineer, design-build contractor, and parking consultant for Netpark.