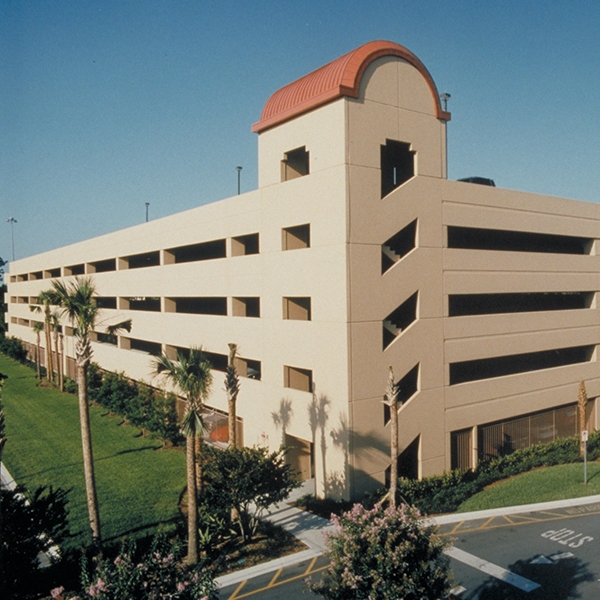 FINFROCK delivered a total precast structure
Located on world famous International drive, FINFROCK delivered complete design-build services for the Omni Rosen Hotel by functioning as the architect and engineer of record, general contractor, and precast concrete manufacturer on this 1300- stall parking garage. FINFROCK's single source of responsibility allowed us to provide the owner with a guaranteed price that was critical to their development needs.
The use of precast eliminated other subtrades, resulting in a shorter construction duration as well as cost savings to the owner.
FINFROCK served as architect of record, structural engineer, design-build contractor, and parking consultant for the project.