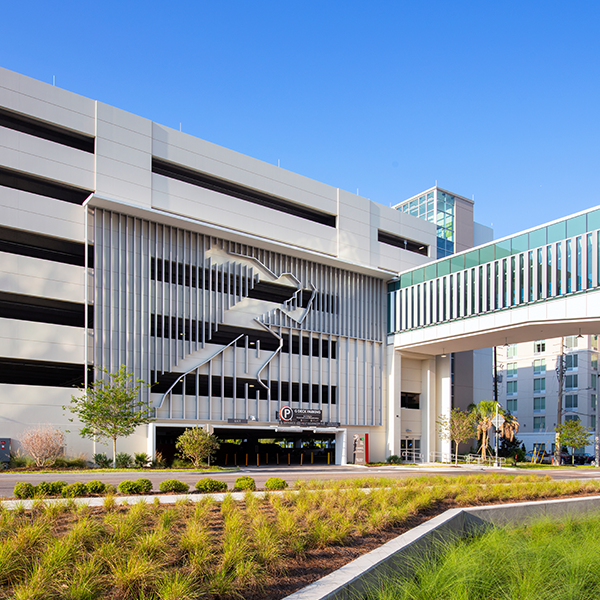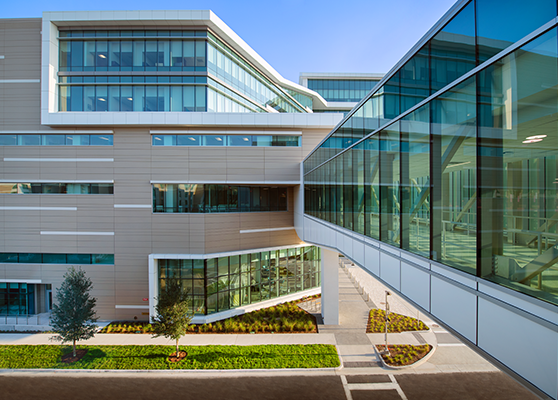 FINFROCK served as the design-build general contractor and precast concrete manufacturer for this 839-stall garage.
An innovative parking solution designed for future expansion
FINFROCK's single source of responsibility offered the capability to deliver this 839-stall, 6-elevated-level parking structure on a very strict schedule. This parking deck was an essential part of the new Jewett Orthopedic Institute development by Orlando Health. This garage is designed for future expansion, allowing for two additional parking bays on the campus. FINFROCK developed innovative design ideas within the site's utility constraints that were more efficient than previous designs from other firms, saving the owner a substantial amount in costs.
Designed with a pedestrian bridge crossing Columbia Street, the garage connects to the second floor of the Orthopedic Institute. A large underground stormwater retention pond was also incorporated beneath the garage to avoid interference with the construction and prolong the structure's longevity.