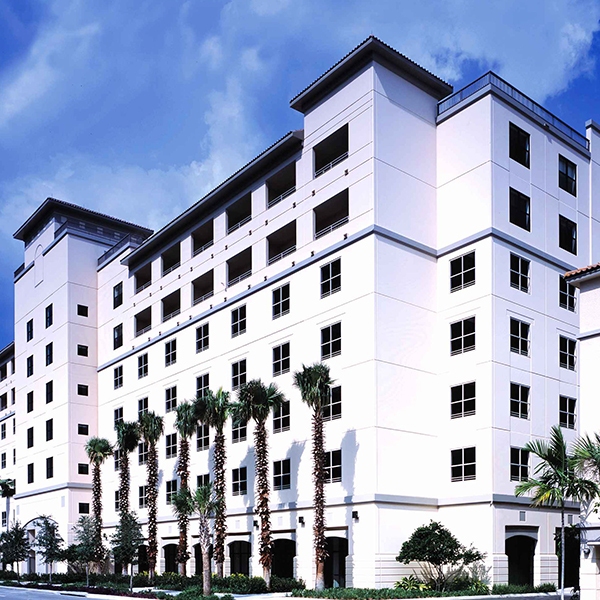 PBAU OCEANVIEW RESIDENCE HALL
STUDENT HOUSING & PARKING GARAGE
FINFROCK served as the design-build general contractor, parking consultant, and precast concrete manufacturer
FINFROCK's design-build process conquers construction challenges
The mixed-use project for Palm Beach Atlantic University includes 92 rooms accommodating 184 students, 13,000 square feet of academic space, and 526 parking spaces in one structure covering less than an acre.
The cost savings the university realized through FINFROCK's integrated product delivery method paid several dividends. PBAU's original budget for this project was $9,000,000. The lowest of 5 bids came in at $13,000,000. FINFROCK completed the project for the University for $10,500,000 and expanded the structure beyond the original set of plans.
Key to the university's decision to move forward with the project was the cost savings produced by FINFROCK's innovative use of precast concrete structural elements to accommodate the university's varied needs – within the institution's budget – on a parcel that amounts to slightly less than an acre.