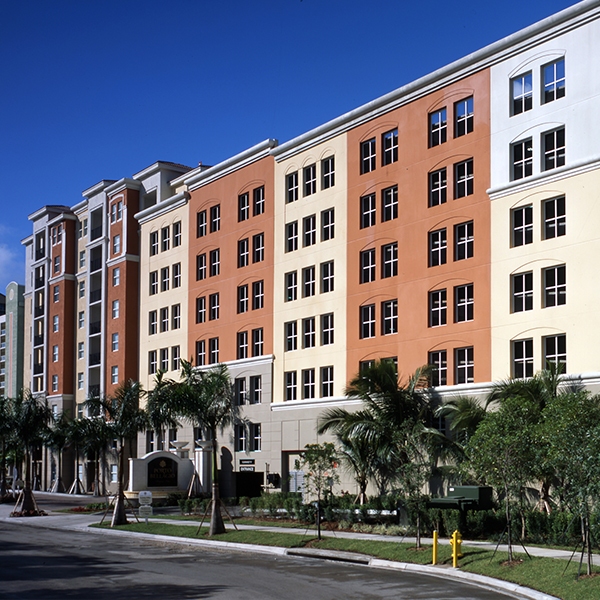 Parking that does not look like parking
Altman Development Corporation selected FINFROCK in order to take advantage of the risk reduction that FINFROCK's design-manufacture-construct delivery system affords owners. The first of two parking garages installed. FINFROCK was able to design the wall panels in the precast system of the parking structure to blend with the design of the apartments it serves, providing attractive parking for this upscale waterfront residential community.
FINFROCK served as architect of record, structural engineer, design-build contractor, and parking consultant for Porto Bellagio.