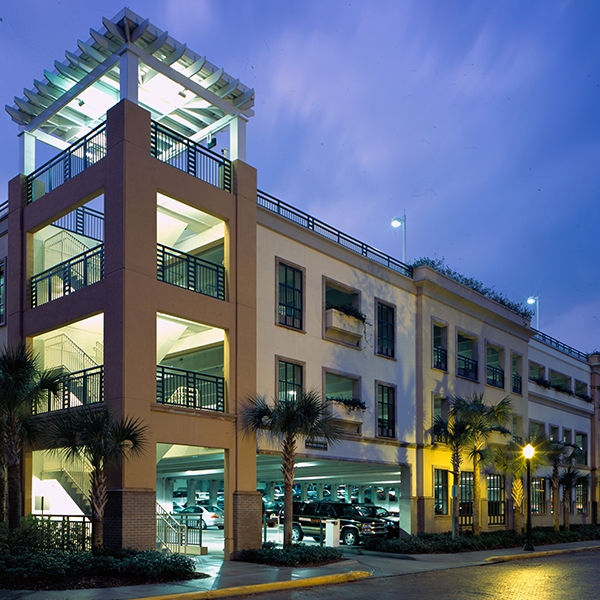 A harmonious blend with downtown's character
Cost savings of over $750,000 were realized using an innovative structural system of wall panels that served as architectural as well as serving as structural members. Architecturally, the walls were enhanced with brick at the ground level, applied architectural detail and a high-quality textured coating to develop the desired color and contrast. This PCI award winning project received national attention for its harmonious blending with the legendary character of historic Winter Park, Florida.
FINFROCK served as the precast concrete manufacturer and erector for the design-build garage.