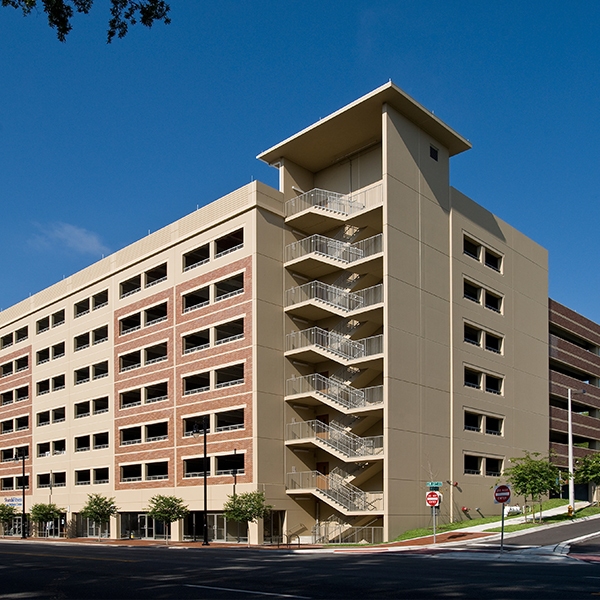 Architectual finishes on structural panels saved significant time and money
After winning the contract for the new 500,000 square-foot Shands Cancer Hospital at the University of Florida, the contractor approached FINFROCK to assume responsibility for the design and construction for the 556-stall, seven elevated level mixed-use parking garage portion of the project. FINFROCK served as architect of record, structural engineer, design-build contractor, and parking consultant for the project. Working with the design architect, FINFROCK revised the garage design to include innovative ideas for framing and the use of colored concrete with a brick inlay in the structural panels rather than architectural precast cladding. Both modifications saved the project significant time and money. FINFROCK worked on an extremely tight site without disruption to construction activities for the hospital building. The project was delivered on time and without change orders.
The mixed-use parking garage contributed to the LEED Gold Certification that Shands received for the total project.