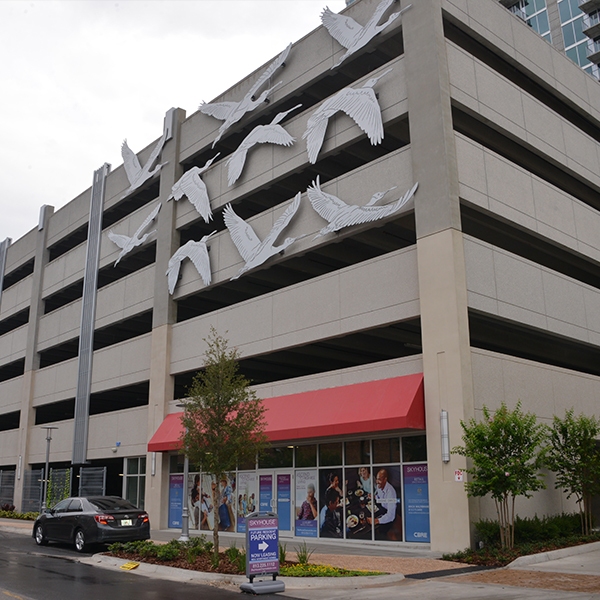 FINFROCK's ability to adapt provides cost savings to owners
FINFROCK developed innovative design ideas which more economically incorporated the site utility constraints than did the original design by others saving the owner substantial costs. The garage includes a retail liner and architectural concrete finish on the structural panels to match the residential building. Additionally, the building needed to be designed to support the code required addition of public art to the façade.
FINFROCK served as architect, structural engineer, precast/prestressed concrete manufacturer, general contractor and parking consultant on the 567 stall, five elevated level garage.