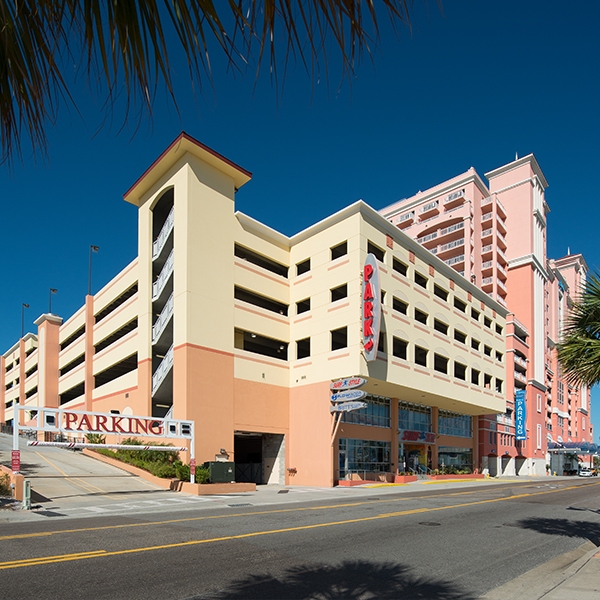 Design-build delivery keeps projects on schedule
FINFROCK architects and engineers designed this 175,299 total square-foot mixed-use water-front building with an exterior speed ramp and elevated parking. FINFROCK was architect of record, structural engineer, parking consultant, precaster, and design-build contractor for Surf Style.
Parking is cantilevered over the sidewalk to maximize space for ground level retail, restaurant shell, and FlowRider attraction. The design allowed for limited intrusion with the use of only four columns within the retail area—optimizing usage of floor space. The unique layout allowed for the same number of parking spaces in one less level.
By producing structural concrete products off-site, fast-track construction shortened the interruption to an existing retail business—demolition of the existing retail to opening of the new facility took only eight months.