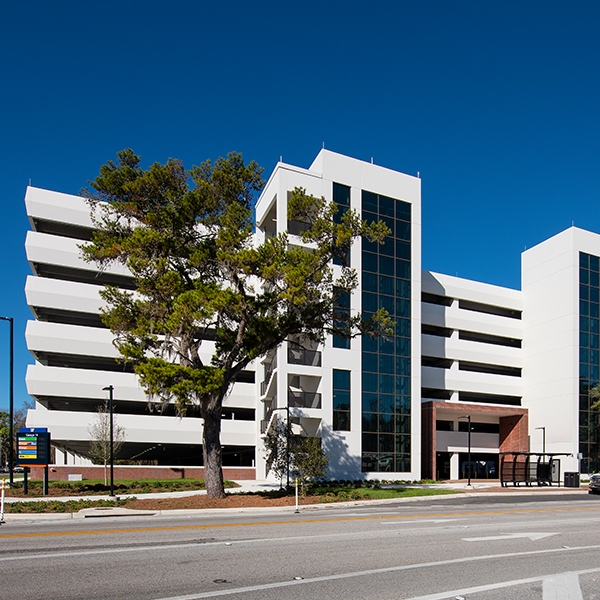 FINFROCK'S knowledge allows limited disruption on a busy campus
By selecting FINFROCK while design documents were in the early stages, the owner was assured of a precast design that was buildable without the risk of redesign and costly change orders in the precast concrete element and in the integration of sub-trades for the facility. FINFROCK's advanced precast construction process is fast, clean, and offers minimal disruption on regular campus routine or traffic flow.  With components that are expertly manufactured for a precise fit, our construction process avoids the unexpected delays that can plague other structural methods, meaning your garage will be ready for students to use when classes begin.
FINFROCK served as architect of record, structural engineer, design-build contractor, and parking consultant for the project.