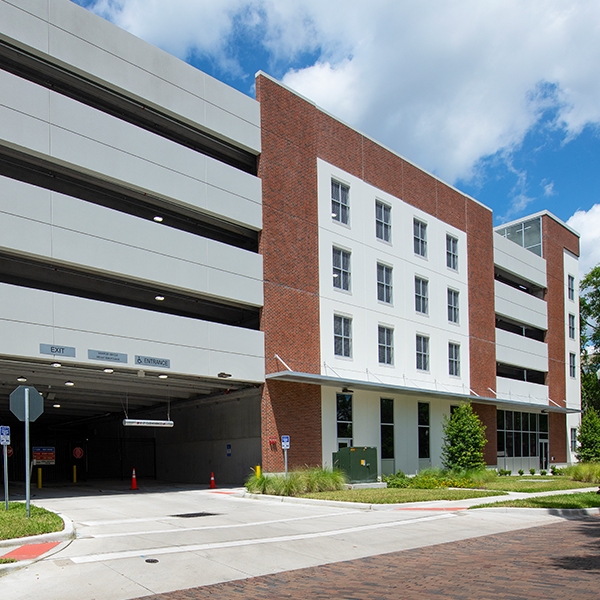 Innovative design lowered cost
FINFROCK's knowledge of precast concrete components provided exceptional value to the owner.  In this case, FINFROCK optimized the design criteria to better fit the difficult site and improve the structure's efficiency while still honoring the modularity of the precast concrete components. FINFROCK's single source of responsibility allowed us to provide the owner with a guaranteed price that was critical to their development needs.
FINFROCK served as architect of record, structural engineer, design-build contractor, and parking consultant for the project.