Women build: affordable housing for families in need
Habitat for Humanity's Women Build is a program that empowers women to take action against affordable housing shortages by constructing homes and providing safe, decent, and affordable housing for low-income families. The program offers women the opportunity to learn new construction skills, build relationships with like-minded volunteers, and make a significant impact in their community. Women Build encourages women to play a more prominent role in addressing the housing crisis by providing a safe and supportive environment to develop their skills and confidence in construction. With Women Build, Habitat for Humanity aims to help women break the cycle of poverty and create a world where everyone has a decent place to live.
Every year FINFROCK partners with
Habitat for Humanity of Seminole and Apopka
and participates in the Women Build program. The FINFROCK team, 15 members strong, raised more than $15,000 in grassroots contributions and matching company donations, and graciously dedicated their time, skill, and muscle to help local families build stability and self-reliance through homeownership.
This year's team helped construct homes for Mary Hawkins, a plumbing apprentice set to graduate this May, and Carletha and Eugene Nathan, parents to five grown children and grandparents to 20 children, who had a previous unpleasant experience when they tried to purchase a home.
THANK YOU TO ALL OF OUR WOMEN BUILD SPONSORS
We want to thank our generous Innovation Partner sponsors who contributed donations to FINFROCK's Women Build team! Because of their generosity, we were able to exceed our goal of $6,500.
HABITAT FOR HUMANITY HELPS BUILD STRONGER COMMUNITIES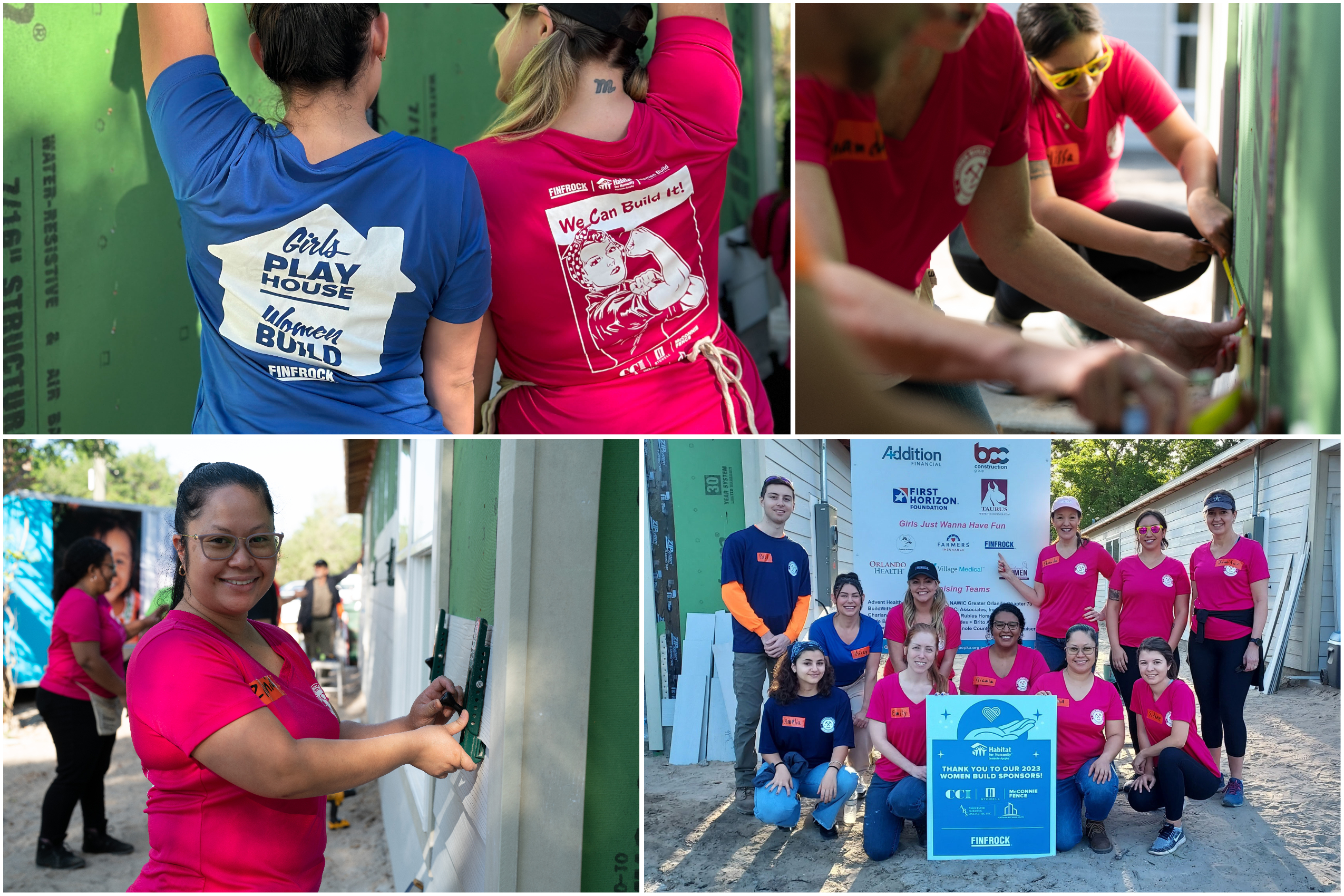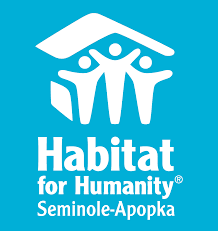 Habitat for Humanity is a global non-profit organization that focuses on providing safe and affordable housing to families in need. Founded in 1976, the organization has helped build or repair over 1 million homes worldwide. Habitat for Humanity partners with volunteers, donors, and partner families to construct new homes or repair existing ones, using a combination of donated funds, materials, and labor.
The organization believes that everyone deserves a decent place to live, and works towards this vision by empowering families, promoting community development, and advocating for affordable housing policies.
View more of our build-day photos below!