"Canstruction Orlando" — an eye-catching collection of sculptures crafted entirely out of canned and packaged food items destined for donation to Second Harvest Food Bank of Central Florida — returned to the Orlando Science Center on Saturday, September 10th.
In Orlando, the design-and-build competition is now in its 28th year of bringing area architectural, engineering and design firms together to help the estimated 504,000 residents experiencing food insecurity across Central Florida's six largest counties.
The 2022 theme for Central Florida was "Hungry to Learn" and centered around celebrating our teachers who are on the front lines of educating children.
FINFROCK's Architecture Team Brings Home Competition Awards
For the competition this year, FINFROCK submitted a design themed around "Hungry to Learn" –a shark swimming through a book. The design was titled a Fin-satiable appetite for knowledge.
FINFROCK's build team chose this design because the shark is commonly represented as the company mascot. The image of a shark swimming out of a book also puts an emphasis on how reading is a vessel for the imagination. Central Florida's hard-working teachers commit their careers to teaching children to read, write, and learn. Every child deserves a chance at knowledge just as they deserve food on their plate.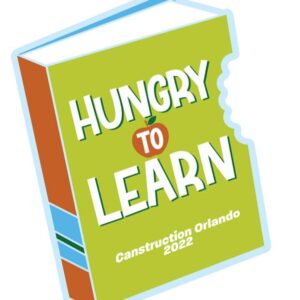 FINFROCK subcontractors Kalos, United Site Services, and Stowell all donated funds for the sculpture, valued at more than $4000. This, accompanied by our design, led FINFROCK to win the "Most Cans Used" award in the competition, with a can count total of 3,100 cans.
FINFROCK also won the "Most Dramatic" superlative award for placing cans in unusual positions and orientations to create the 3D shark.
Boxes of spaghetti, baked beans, bags of rice, and assorted vegetable cans went into completing the structure. Chicken-of-the-sea tuna cans were used for a large portion of the design, adding great value to the design concept by providing donations deemed critical for the food pantry.
With in-house design services, FINFROCK's Architecture department plays an important role in the aesthetic and functionality of our buildings. Throughout the life of a project, Architecture communicates and verifies project details, executes design visions, visits job sites weekly, and works closely with our construction team to bring a project to life. 
Eight members of FINFROCK's Architecture department lent a hand to the competition this year, volunteering their time and services to help out the local charity.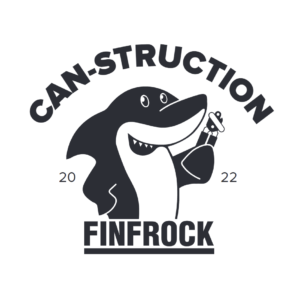 Canstruction Orlando has raised millions of dollars in canned goods since its inception in 1994. This year the chapter had over 16,000 cans donated.
This was the first year that FINFROCK participated in the event.
To learn more about this year's competition, visit www.canstruction-orlando.org.