FIN-REPORT COVER: CITY CENTER AT O-TOWN WEST
Across all of our projects, FINFROCK is continuing to prove why our design-build process is the best in the game. FINFROCK erection crews have made significant progress on the O-Town West project, topping out the 350,000  square foot Class A office tower in just 18 weeks. As one of the Orlando region's newest developments, O-Town West is defining mixed-use.The $1 billion project from Orlando-based developer Unicorp National Developments, Inc. will be located in Southwest Orlando between the Walt Disney and Universal Orlando markets fronting I-4 and will span across 86 acres with 4 unique developments. FINFROCK's focus, The City Center at O-Town West, will feature restaurant, retail, and entertainment space along with a new Marriott Vacations Worldwide Corp. Headquarters which will have over 1,600 employees on premise daily. Erection of the garage is currently underway and is on track to be topped-out in June 2022. Congratulations to our project teams on this incredible effort!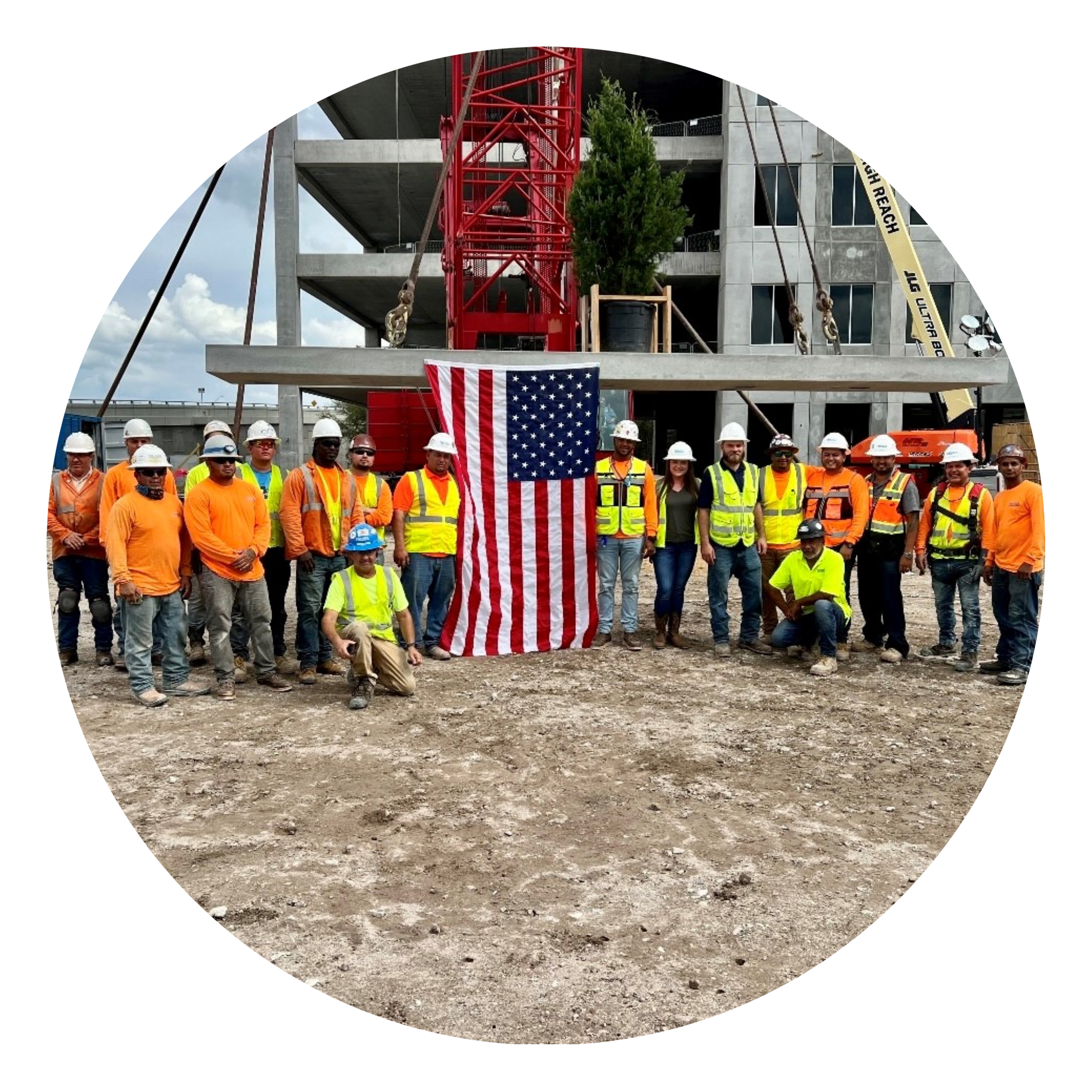 ENGINEERING MONTH: FINFROCK TAKES OVER THE ORLANDO SCIENCE CENTER
As a proud sponsor of the
Orlando Science Center
, FINFROCK was able to collaborate with the OSC on a variety of activities and media content during engineering month. Some of our engineers and FINFROCK teddy bears had the opportunity to visit the Science Center to engage with kids on a variety of STEM activities and experiments. We also had a Q&A with one of our engineers, Travis, to gain some insight into his role as an engineer at FINFROCK. You can read the full Q&A interview with Travis
HERE
!
BEST YEAR FOR SAFETY
FINFROCK succeeded in implementing an Operational Principle of instilling a culture of safety by breaking safety records in 2021! Our team has had a 38% Total Recordable Case Rate decrease, a 41% recordable injuries decrease, a 25% decrease in days away from work, a 31% DART Rate decrease, and a 15% decrease in restriction/ transfer days.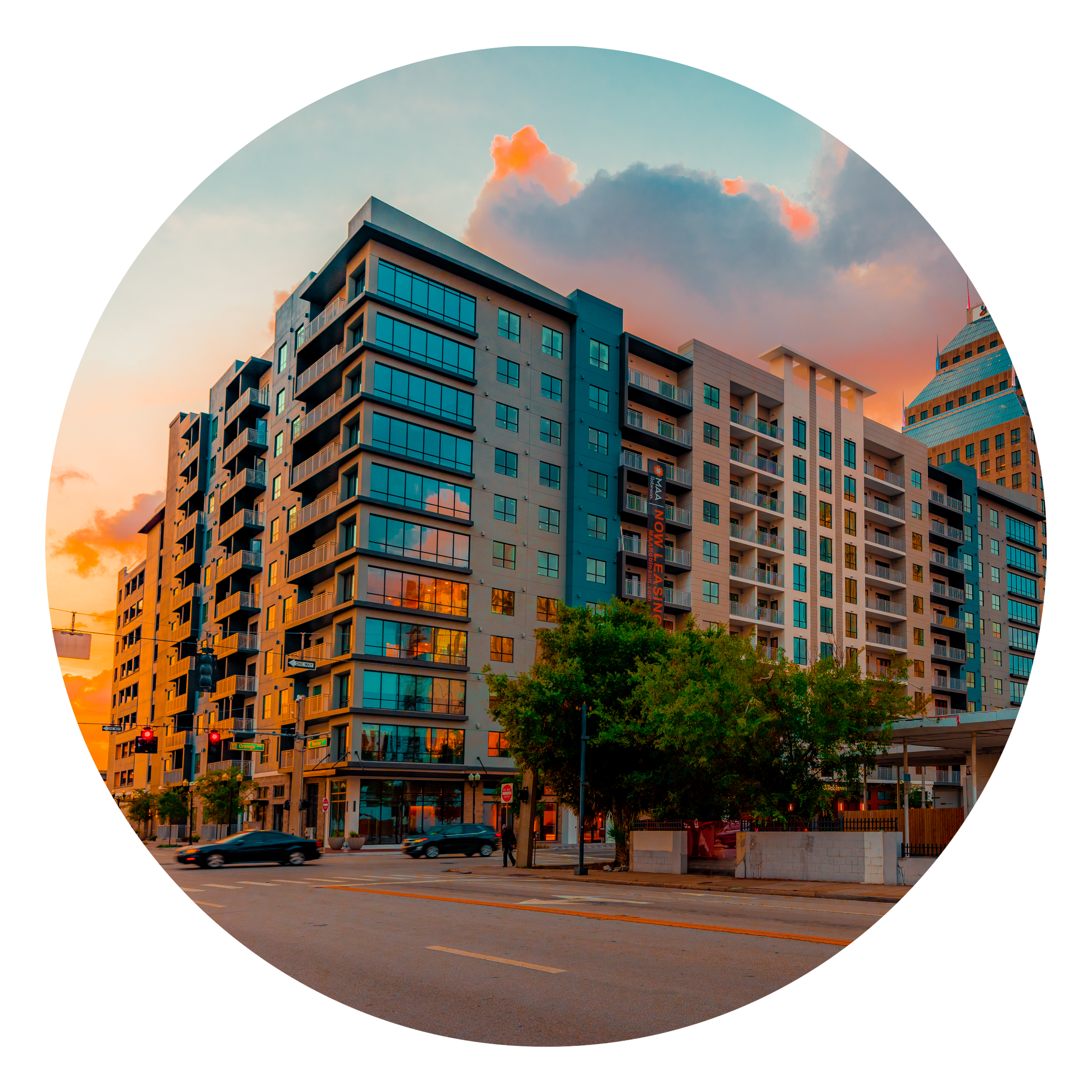 PCI DESIGN AWARDS
The PCI Design Awards program helps to recognize innovative and advanced technology and ideas. MAA Robinson (project #19002) was awarded the 2022 Harry H. Edwards Industry Advancement Award and the BIM Award!
Two other FINFROCK projects, Lake House and FAMU Towers, also made honorable mentions at this year's PCI Design Awards.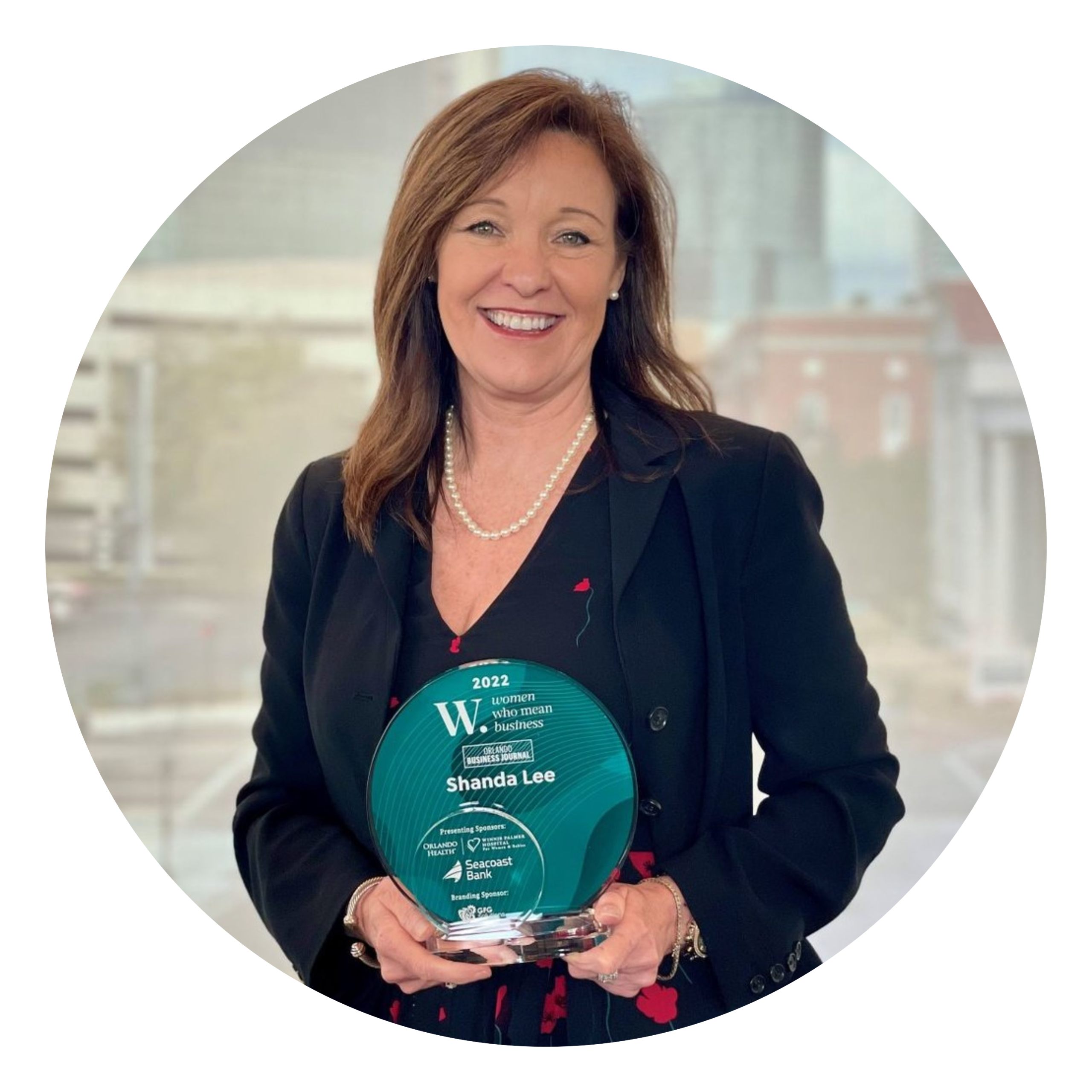 OBJ'S WOMEN WHO MEAN BUSINESS
Shanda Lee, Executive Vice President, Marketing, is one of 22 women who were honored by the Orlando Business Journal. She was recognized for playing a pivotal role in the brand image of FINFROCK, her commitment to community service, strong leadership skills and success in her field.
FINFROCK'S MANUFACTURING FACILITY IN BELLE GLADE, FLORIDA
Double-T's are the most common flooring and roofing systems used in precast garages because of their long spans and ability to support heavy loads. We manufacture these pieces frequently and our standard Double-T length is 60ft long. T1101 was recently manufactured by the crews in Belle Glade currently building their own facility and takes the cake as the largest piece of concrete we have ever manufactured, weighing in at a whopping 79,000 lbs and also measures 118 ft and 2.5 in long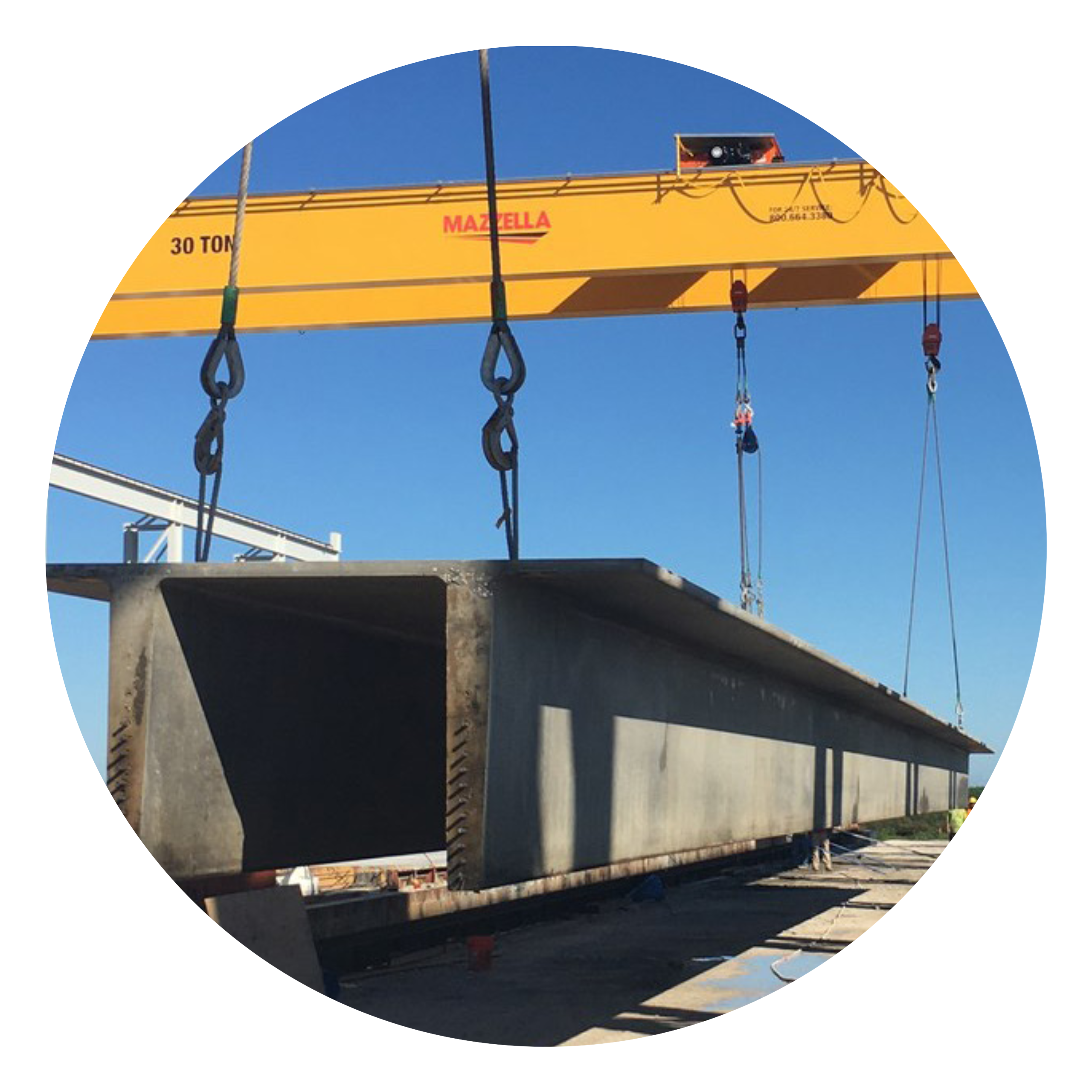 BREAKING GROUND ON OUR FIRST OF TWO PRODUCTION BAYS IN BELLE GLADE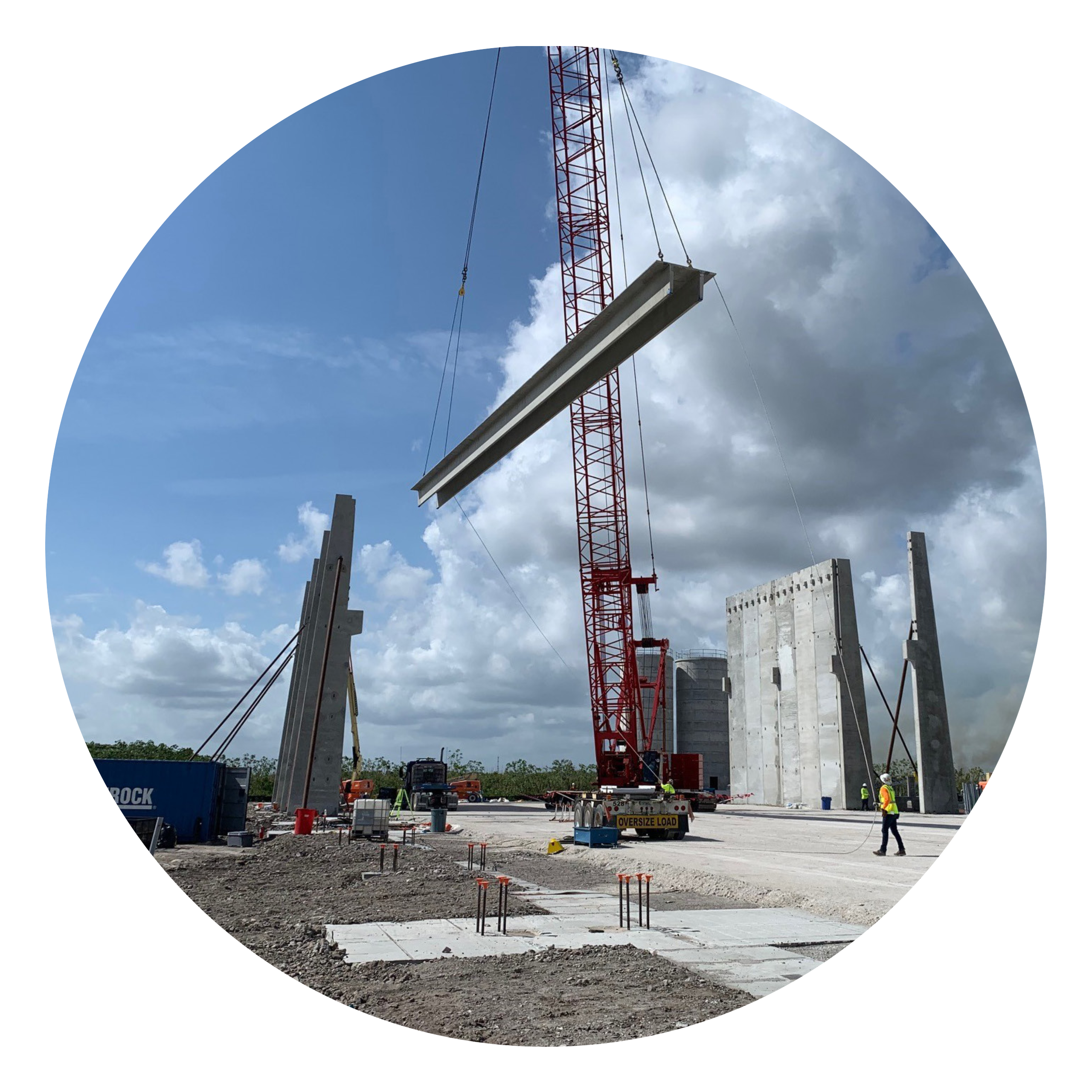 On March 21 we set the first piece on one of two production bays at our manufacturing facility in Belle Glade, a major milestone for all of us! Once completed, the facility will be manufacturing its own precast components for all project needs in South Florida. Thank you to all the crews involved for all of your hard work to make this possible.
JOIN OUR TEAM!
With the combination of our current work and upcoming projects, we are actively recruiting more staff than ever before to meet the demands for our services. If you know someone interested in joining our team – let us know. Check out our careers page for all of our current open positions.