CREATING SUSTAINABILITY WITH RESILIENT BUILDINGS
In recent years, the idea of sustainability has become increasingly popular in construction. This means building structures in a way that protects the environment and nature from harm caused by human activities. However, it's not just about protecting nature, but also ensuring that humans are safe in these buildings. Building for resiliency is one way to ensure that our sustainable buildings protect us from environmental threats.
Building resiliency is especially important in Florida due to the high risk of natural disasters like wildfires, windstorms, and termite swarms. Over the past decade, there have been more billion-dollar disasters than ever before. This is why it's crucial to choose the right materials when constructing buildings that are resilient enough to withstand the harsh weather conditions that we're prone to.
The most sustainable buildings are those that are built to last. FINFROCK'S precast/prestressed concrete building systems are an example of a sustainable and resilient solution. They are built to withstand the toughest weather conditions and have been compared to other sustainable building materials, proving that they offer excellent value and longevity.
STRENGTH AND BEAUTY:
HYATT HOUSE NAPLES
During Hurricane Irma, the Hyatt House Naples/5th Avenue location was chosen as an emergency operations hub where rescue efforts were conducted around the clock. The hotel was chosen due to its all-concrete construction that could withstand the 142 MPH winds that Hurricane Irma brought to the area. Following the storm's impact, Hyatt House suffered only minor damages and was open for guests within days. In contrast, many surrounding buildings experienced extensive flood and roof damage that took months to repair.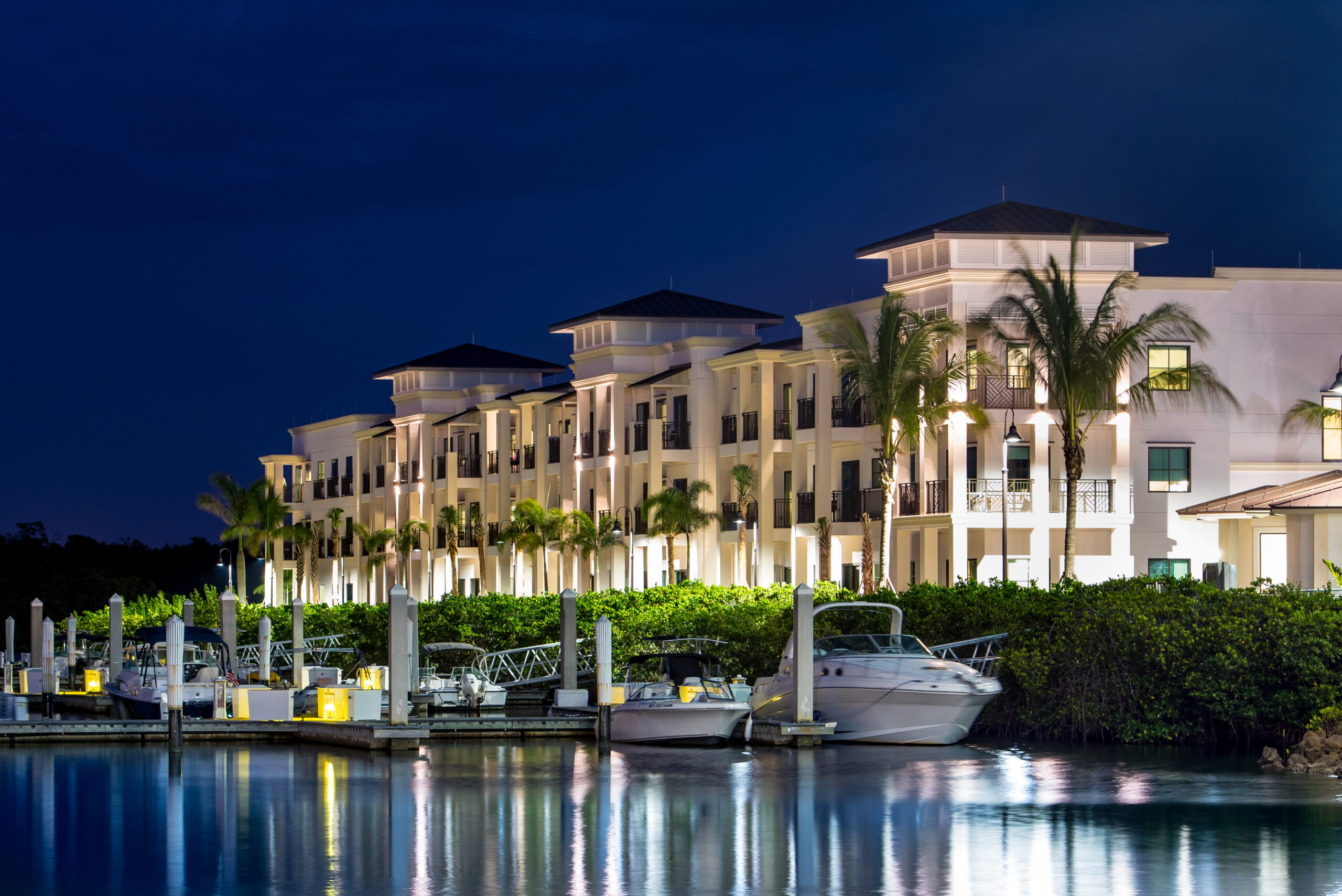 The Hyatt House Naples/5th Avenue Hotel was designed using FINFROCK's DualDeck® Building System, which allowed for a record-setting construction schedule, reduced chance of building obsolescence, and reduced initial and life cycle costs. The hotel's resiliency during Hurricane Irma showcases the possibilities of FINFROCK's design team and the benefits of the DualDeck® Building System.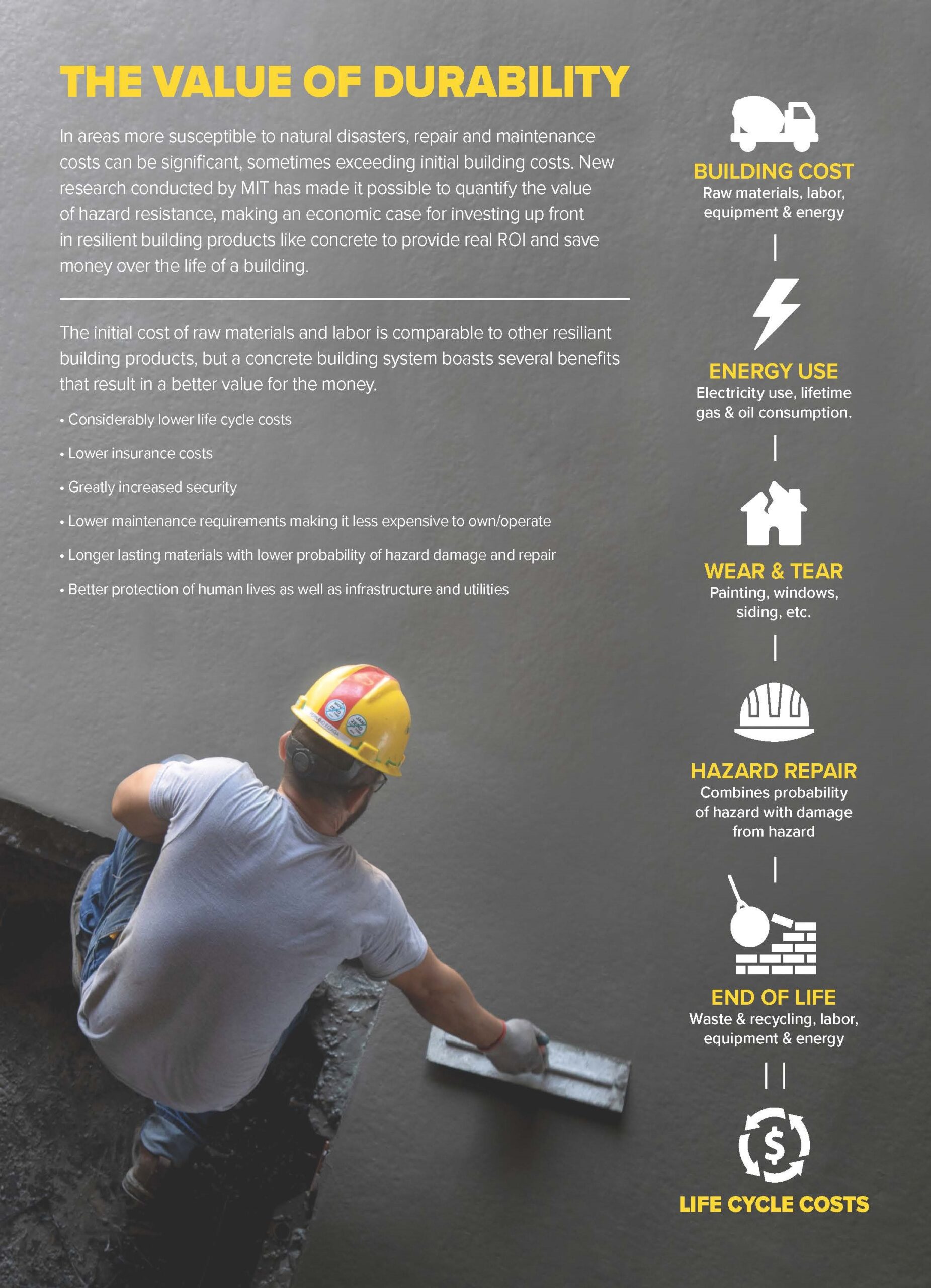 WHY BUILD WITH FINFROCK?
From parking garages to apartments to hotels –FINFROCK handles every step of the building process. With our team of award-winning architects, engineers, manufacturing crews and construction experts, we guarantee a budget and schedule for your project because the entirety of it rests in our hands. With our vertical integration and focus on modular construction, multiple disciplines can move forward at the same time. That means reduced risk, less cost, and a faster timeline to get your investment going. For over 75 years, FINFROCK has been an industry-leading expert in large-scale design and construction with skilled professionals ready to handle every phase of your finished structure.
Our Project Types:
Luxury Apartments • Hotels • Student Housing • Office Buildings • Parking Garages
Our Scope of Work:
Site Planning • Architectural Design • Structural Integration • Signs/Wayfinding • Precast Maufacturing • Construction • Subcontractor Management • Operations and Maintenance