CREATING SUSTAINABILITY WITH RESILIENT BUILDINGS:
In recent years, the idea of sustainability has become increasingly popular in construction. This means building structures in a way that protects the environment and nature from harm caused by human activities. However, it's not just about protecting nature, but also ensuring that humans are safe in these buildings. Building for resiliency is one way to ensure that our sustainable buildings protect us from environmental threats.
Building resiliency is especially important in Florida due to the high risk of natural disasters like wildfires, windstorms, and termite swarms. Over the past decade, there have been more billion-dollar disasters than ever before. This is why it's crucial to choose the right materials when constructing buildings that are resilient enough to withstand the harsh weather conditions that we're prone to.
The most sustainable buildings are those that are built to last. FINFROCK'S precast/prestressed concrete building systems are an example of a sustainable and resilient solution. They are built to withstand the toughest weather conditions and have been compared to other sustainable building materials, proving that they offer excellent value and longevity.
HYATT HOUSE NAPLES:
WHAT HAPPENS WHEN YOU INVEST IN RESILIENCY?
In 2016, Hyatt House Naples became the first hotel to utilize FINFROCK's innovative DualDeck® building system. This prestressed/precast concrete design, situated on the waterfront in downtown Naples, Florida, has demonstrated its superiority in withstanding severe storms.
During Hurricane Irma in September 2017, with sustained winds of 142 MPH, the city of Naples was effectively paralyzed for weeks. However, the hotel not only endured the impact with only minor damage but also remained open to provide shelter for first responders.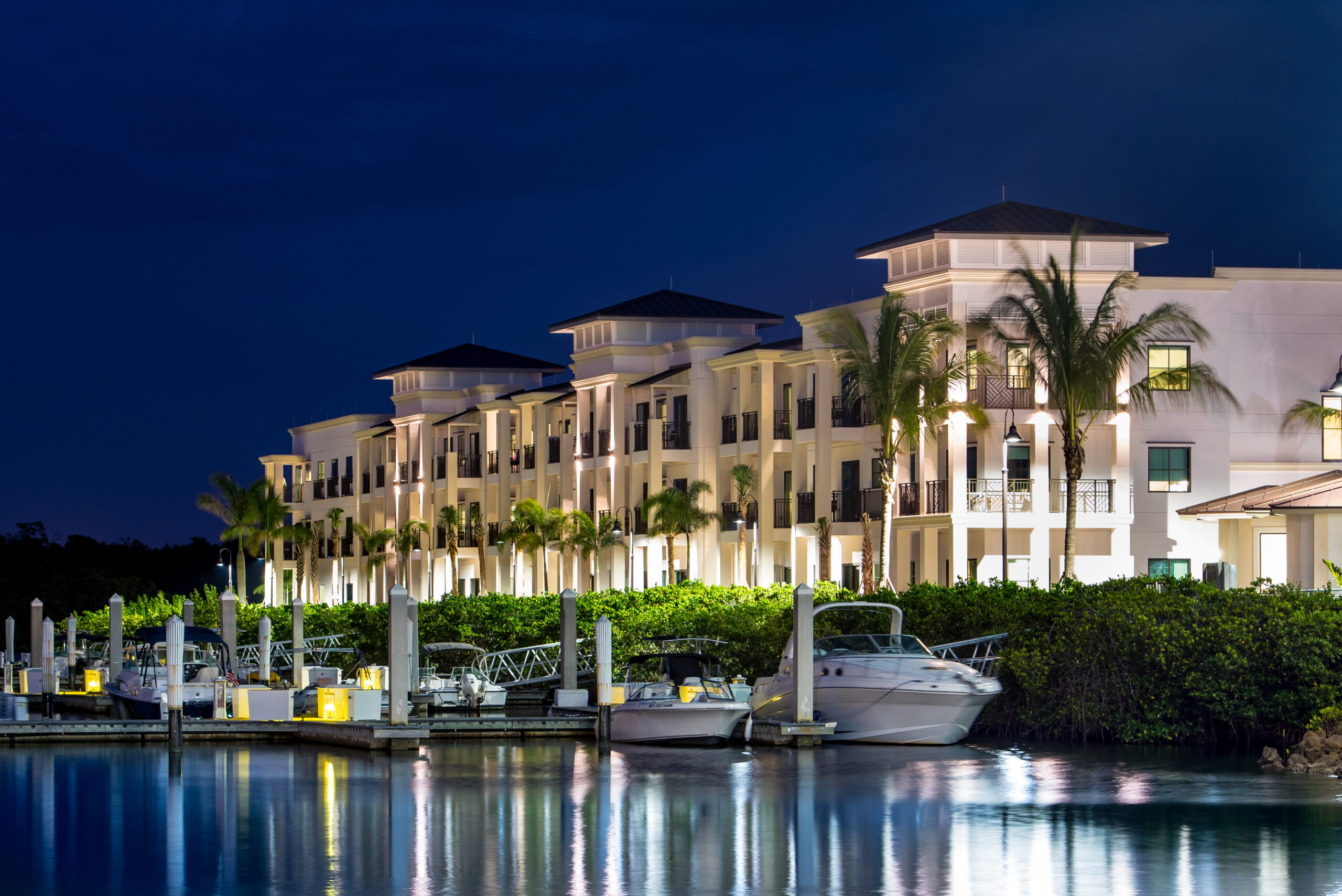 Just last year, in the autumn of 2022, Hurricane Ian struck and delivered a devastating blow to coastal construction in Florida. This category 5 storm became the third-costliest weather disaster on record and the deadliest hurricane to hit Florida since 1935. Despite the immense challenges posed by high winds and storm surges, FINFROCK'S resilient design and construction of Hyatt House allowed it to remain open for guests throughout the entire duration of the storm and its aftermath with no damage whatsoever.
The success of Hyatt House Naples in withstanding these catastrophic storms highlights the strength and durability of FINFROCK's prestressed/precast concrete building design. Not only does it ensure the safety of occupants, but it also reduces costs and risks for owners.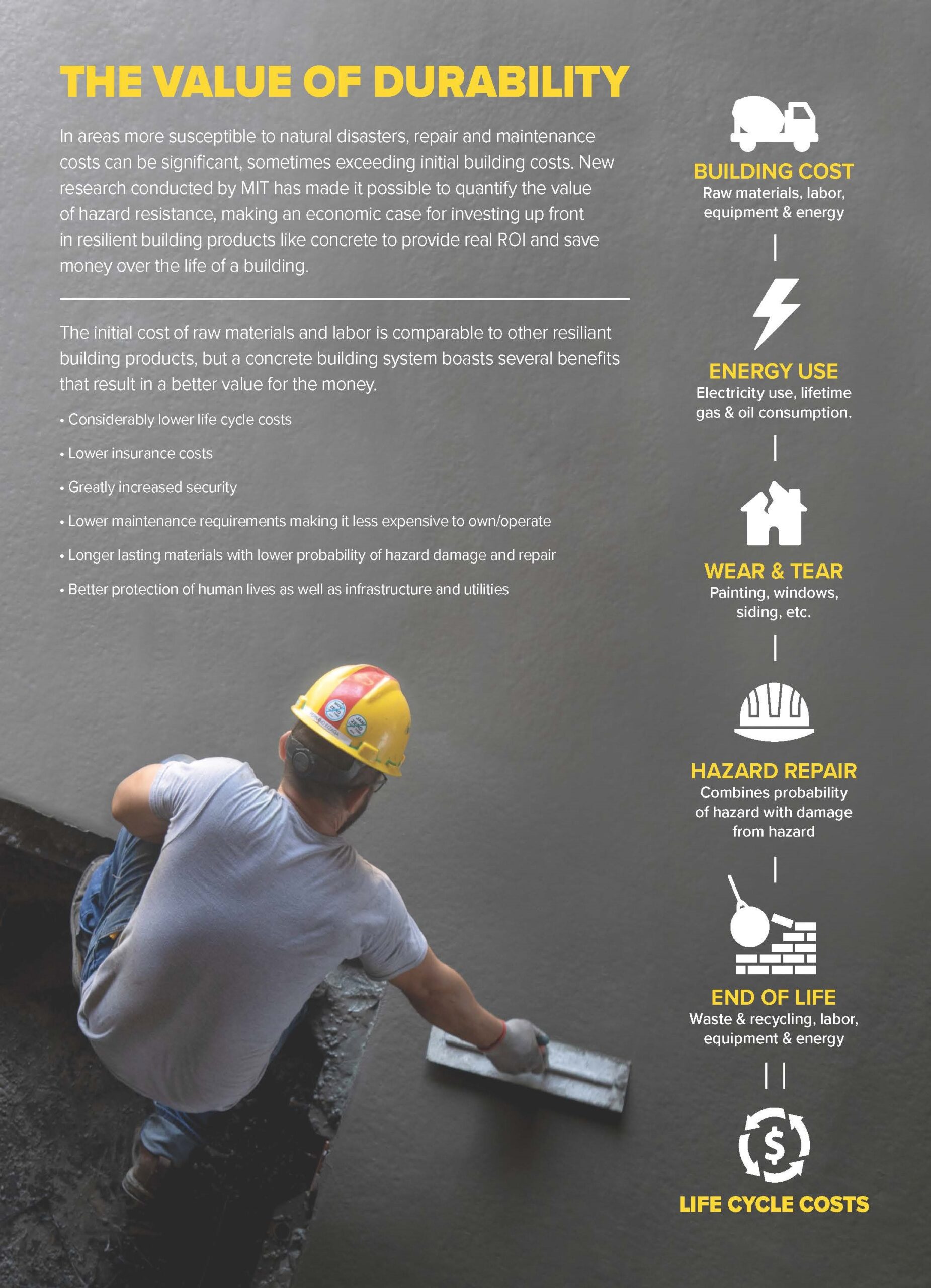 WHY BUILD WITH FINFROCK?
From parking garages to apartments to hotels –FINFROCK handles every step of the building process. With our team of award-winning architects, engineers, manufacturing crews, and construction experts, we guarantee a budget and schedule for your project because the entirety of it rests in our hands.
With our vertical integration and focus on modular construction, multiple disciplines can move forward at the same time. That means reduced risk, less cost, and a faster timeline to get your investment going. For over 75 years, FINFROCK has been an industry-leading expert in large-scale design and construction with skilled professionals ready to handle every phase of your finished structure.
Our Project Types:
Luxury Apartments • Hotels • Student Housing • Office Buildings • Parking Garages
Our Scope of Work:
Site Planning • Architectural Design • Structural Integration • Signs/Wayfinding • Precast Manufacturing • Construction • Subcontractor Management • Operations and Maintenance