At FINFROCK we have been working to adopt a culture of lean manufacturing to increase our value and reduce waste. Lean manufacturing is a strategy and culture within a production facility that aims to decrease waste in order to increase efficiency and quality. Waste is reduced through various techniques such as 5S, Visual Management, and Gemba Walks.
The same principles of lean manufacturing are used by many companies such as Toyota, John Deere and Ford. By applying these strategies to our own manufacturing processes, we create better standards for our precast facility to operate under.
Applying Lean Culture to Manufacturing Workspaces
Our manufacturing crews are tasked daily with building a wide variety of product for a wide variety of clients and projects. One of the challenges when it comes to waste reduction and organization is workspace management. In an effort to improve workspace management and organization, we encourage our manufacturing employees to apply lean culture and adopt the 5S methodolgy for ogranizing the work areas in our facility.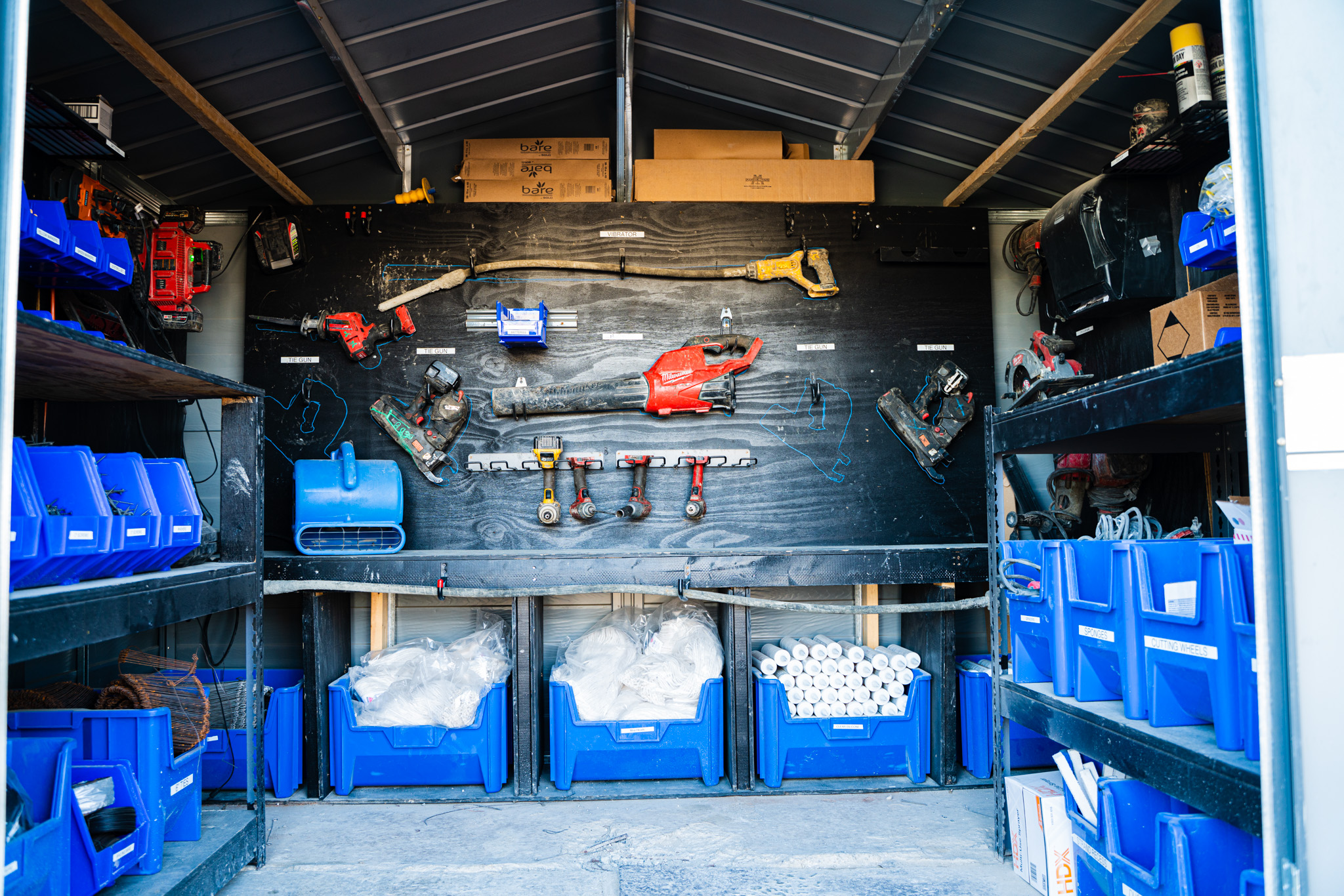 As part of instilling a lean culture among our employees, they are presented with opportunities to apply 5S strategies on projects that will reduce waste and increase value in their workspaces.
Q&A: How Eric and Clayton Demonstrated Lean Culture With Their Recent 5S Project
Eric Baker and Clayton Cameron, both Supervisors in our manufacturing plant, took on a project to improve workspace organization. By building a tool/material shed on the property to be shared between two production forms, Clayton was able to combat organization challenges in the facility's work areas.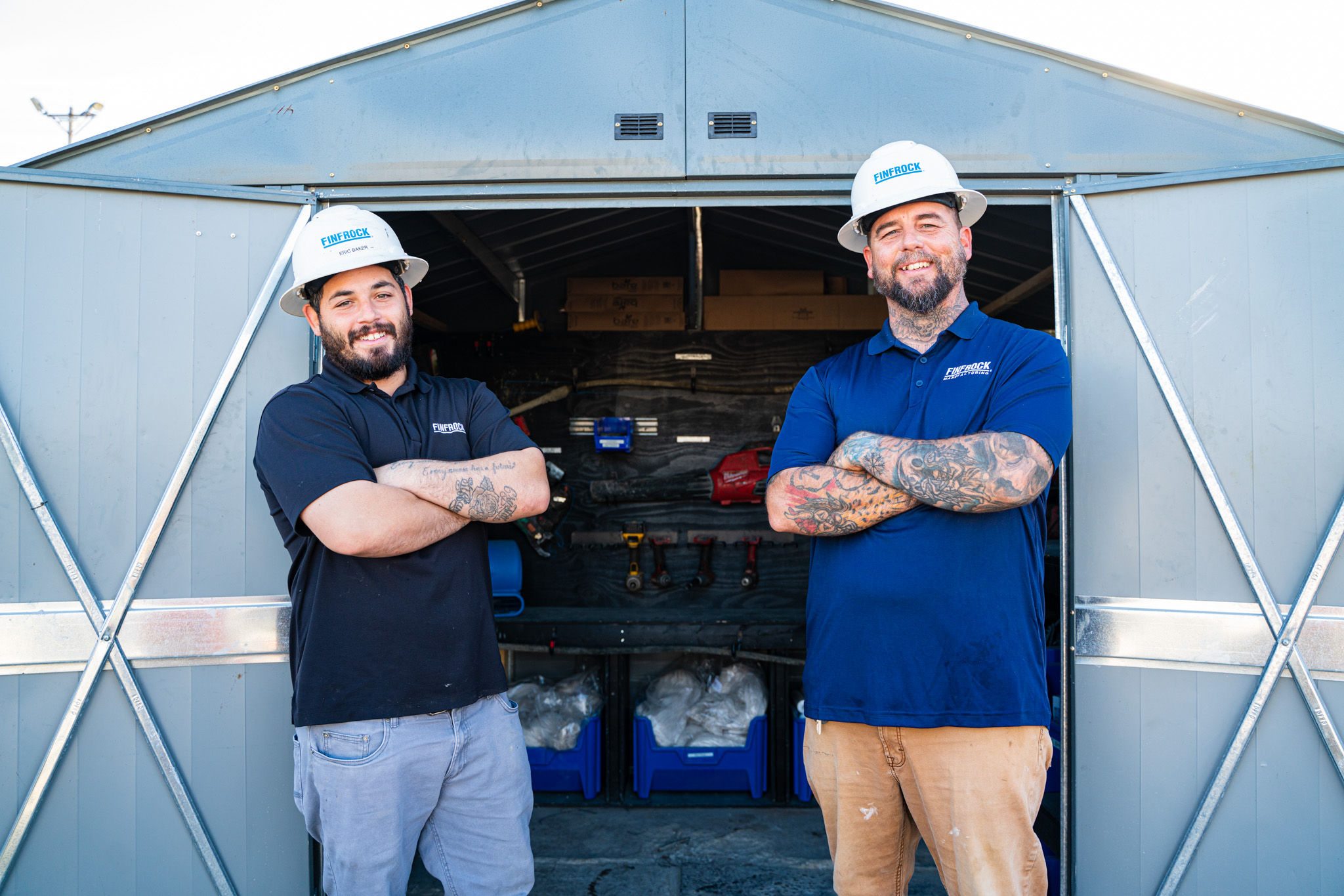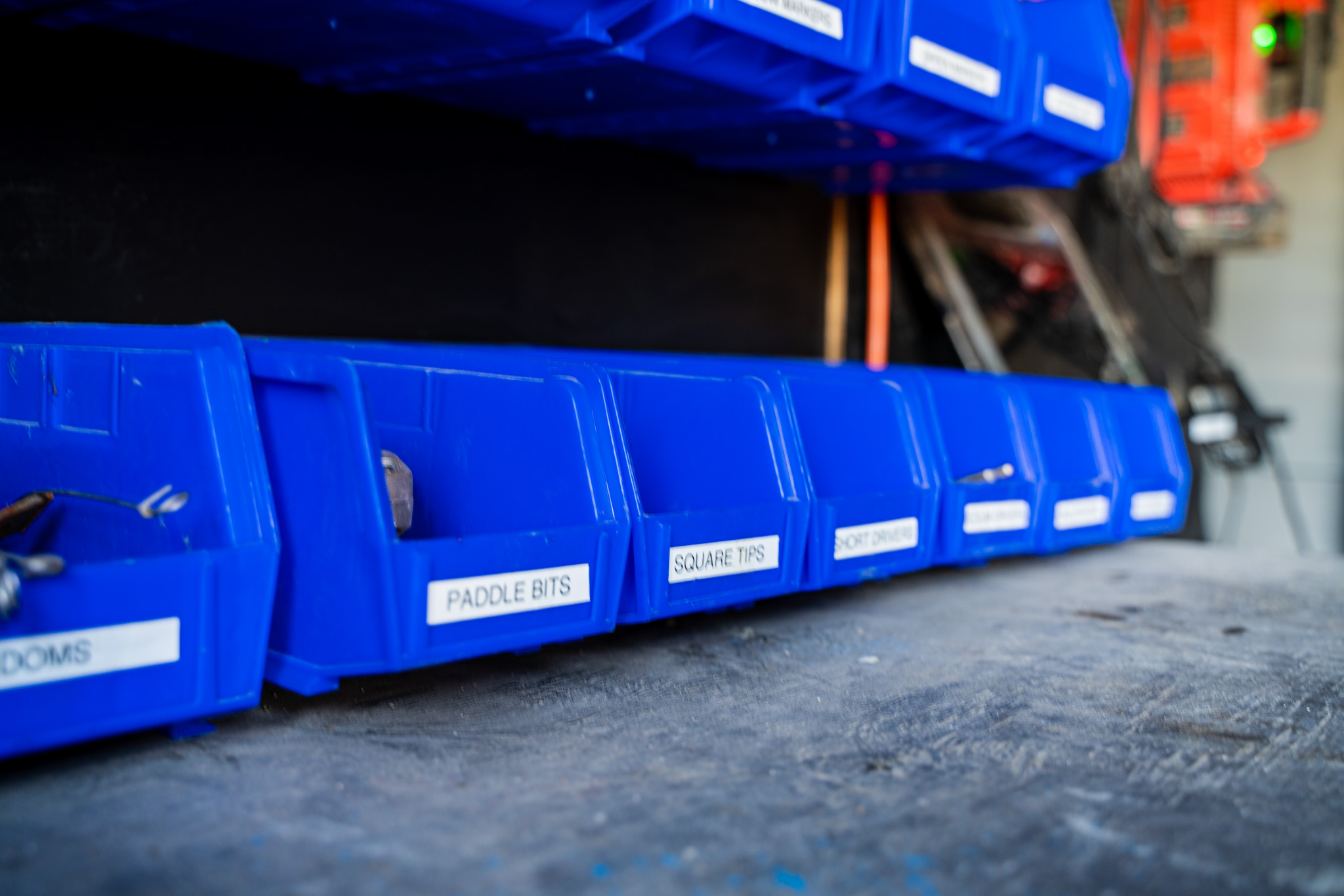 Learn more about how Eric and Clayton made this project happen, its effects and their process in the Q&A below!
What made you select this for a 5S project?
Clayton: I figured that adding a materials shed to our workspace would be the best way to consolidate our tools and consumables, making our tool boxes and work areas less cluttered.
What challenges did you face while putting this all together and sustaining it?
Clayton: Finding the right placement for the project to make it the most beneficial for everyone in the workspace was the most challenging.

Eric: Getting the crew to sustain the area and understand the purpose of the project was the biggest challenge on my part.
What are the biggest benefits you've seen come out of this project?
Clayton: Organization, knowing that everything has a designated storage space, and if something is missing you can tell right away.

Eric: The organization makes us more efficient and helps train the crew to be more organized and neat.
What are you currently working on or what's next?
Clayton: I am currently working on another material shed for a different production area. I am also in the process of identifying better ways to get necessary supplies for our crews in a quicker, more efficient manner.

Eric: I am working on setting up a material delivery station for the light-wall area which will designate the appropriate drop-off point for our material control crew. This will also make it easier for the crew to designate the right materials to their corresponding projects.