THE MOST SUSTAINABLE BUILDING IS THE ONE THAT IS STRONG ENOUGH TO BE BUILT ONCE
It's no secret that the delivery system you choose for your next building will impact its economic viability and profit potential for years to come. How you build is just as important as where and what you build. In Florida, building resiliency is especially important due to the high risk of natural disasters like wildfires, windstorms, and termite swarms. With uncontrollable weather, not only is the health of your structure at risk, but the ultimate return on investment is at risk with higher builder's risk and more importantly, permanent insurance premiums now at an all-time high. This is why it's crucial to choose the right materials to construct resilient buildings that can withstand harsh weather conditions.
Specializing in precast concrete design and construction, FINFROCK's total design-build delivery system transcends traditional building methods to give owners the sustainable project they want for the budget they desire. Handling every step of the building process from architectural planning to construction on site, FINFROCK's precast/prestressed building systems offer owners a resilient solution leading to value and longevity for their development.

STORM SURGE EQUALS BUILDER'S RISK COVERAGE SURGE
HOW HARNESSING THE POWER OF FINFROCK'S CONCRETE BUILDING DELIVERY APPROACH CAN LOWER BOTH COST AND RISK
Construction projects rely on builder's risk insurance, but its high cost can jeopardize financial feasibility. By leveraging FINFROCK's concrete design and construction building delivery method, builders can effectively reduce risk factors, lower insurance premiums, and enhance project feasibility.
Compared to wood-frame construction, concrete offers superior protection against natural disasters like hurricanes, flooding, and tornadoes. With Florida experiencing increased storm activity in recent years, builders risk insurance premiums have surged, particularly for wood-frame buildings.
Recently, a new study from Boston College entitled "Survey of Insurance Costs for Multifamily Buildings Constructed with Wood Frame and Concrete" found building insurance rates will be lower for midrise apartment buildings constructed with concrete instead of wood-frame. This holds for both builder's risk and commercial property insurance across a wide range of regions of the U.S. and was confirmed by local insurance brokers and experts specifically in Florida, where the difference is more significant.

The significance of this difference becomes markedly more noticeable in coastal areas of Florida, where builders risk insurance costs can skyrocket into the millions. As the project location gets closer to the beach, insurance rates rise sharply, starting at approximately 1,000 feet away. Moreover, permanent insurance costs can be 50% to 100% higher depending on the project's location. Since permanent insurance is an annual expense throughout the lifespan of a real estate asset, this rate disparity has a substantial impact, translating to a capitalized difference in asset value of $15 to over $40 per square foot upon the sale of a multifamily property depending on the exact location and situation.
While the insurance industry continues to acknowledge the strength of new building materials, concrete's robustness, fire resistance, wind resilience, and durability make it an excellent choice for minimizing risks associated with structural and water damage, as well as other potential hazards. By prioritizing safety and partnering with experienced professionals like FINFROCK, who specialize in designing and constructing resilient concrete structures in Florida and nationwide, builders can demonstrate their commitment to risk management and secure more favorable insurance terms. Ultimately, incorporating concrete into construction not only offers engineering advantages but also proves financially prudent by reducing builder's risk insurance costs and maximizing return on investment.
MEET YOUR PROJECT GOALS WITH FINFROCK
UNLOCKING SUSTAINABILITY FROM CONCEPT TO COMPLETION
Want to go green but not sure where to start? Talk to us first. Working as a trusted advisor with our client, no matter which market your development is in, FINFROCK takes your sustainability goals into consideration and walks you through what's achievable with the budget you desire. Our clear and transparent estimation process will allow you to make confident decisions on the sustainability features you are considering for your project.
FINFROCK's Design-Build services include the following:
• Comprehensive Cost/Benefit Analysis
• Architectural Design
• Feasibility Studies
• Financial Incentives for Green Construction
• Green Certifications
• LEED and NGBS Certifications
CASE STUDY: BUILDING SUSTAINABILITY WITH HYATT HOUSE NAPLES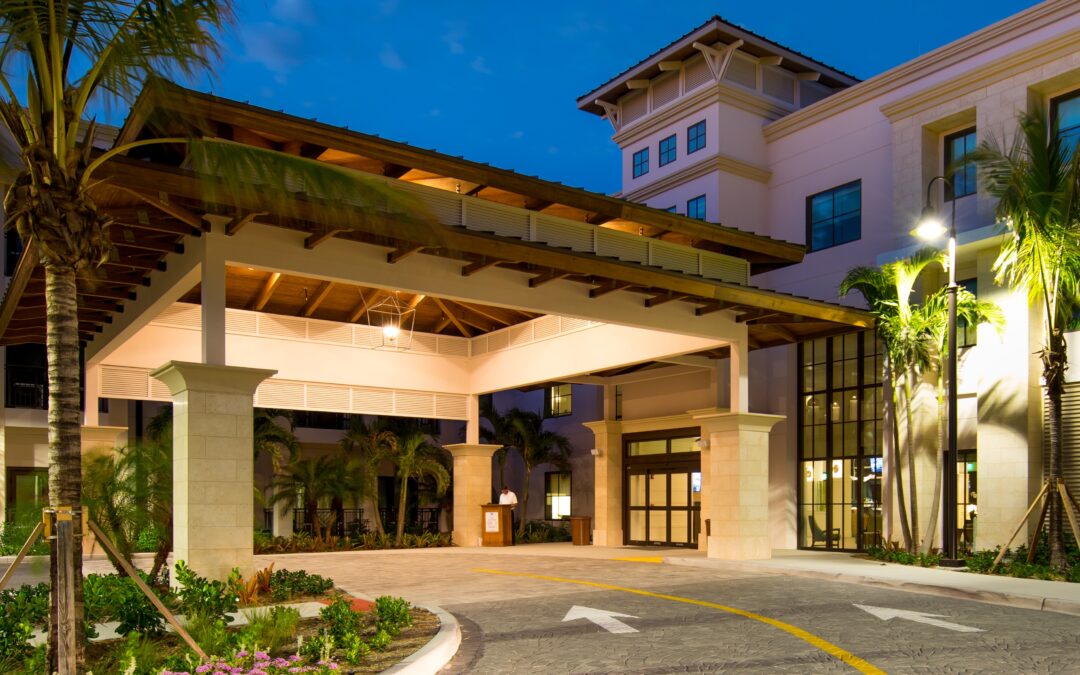 CREATING SUSTAINABILITY WITH RESILIENT BUILDINGS:In recent years, the idea of sustainability has become increasingly popular in construction. This means building structures in a way that protects the environment and nature from harm caused by human activities....
OVER 75 YEARS OF EXPERIENCE
Our Project Types:
Luxury Apartments • Hotels • Student Housing • Office Buildings • Parking Garages
Our Scope of Work:
Site Planning • Architectural Design • Structural Integration • Signs/Wayfinding • Precast Manufacturing • Construction • Subcontractor Management • Operations and Maintenance