Beginning this year on February 19th,
National Engineers Week
is dedicated to ensuring a diverse and well-educated future engineering workforce by increasing interest in engineering and technology careers. As a vertically-integrated design-build firm, FINFROCK is powered by several talented structural engineers that work on some of Florida's most exciting projects. To encourage and inspire others to pursue a career in engineering, we spoke with some of the engineers behind our projects and got to know a little more about their engineering careers and what advice they would give to future engineers!
Engineering Spotlight with Daniel Marengo and Carlos Ordaz
Q&A with FINFROCK Engineers
Meet William Ratanawetchasit, Senior Design Engineer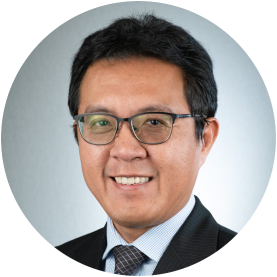 William has worked at FINFROCK as a design engineer for one year. During his time, some of the projects he has worked on are Celebration Pointe Parking Garage and NOVEL Beach Park Apartments.
Q: What made you pursue a career in engineering?
A: I like solving problems with definitive answers and real-world applications. I also like the idea of being able to see and feel the work that I have designed.
Q: What advice would you give to aspiring engineers?
A: Learn as much as you can from your peers. Engineering is a profession of creation and should be practiced with pride!
Meet Cady Rountree, Engineering Lead
Cady is one of FINFROCK's Engineering Leads and is approaching her four-year anniversary with the company in May! She has worked on several projects including garages for Tampa General and Sarasota Memorial Hospitals as well as City Center at O-Town West.
Q: What was the most challenging project you have worked on?
A: City Center was the most challenging largely due to the fact that this was the first finished building I worked on in my Project Engineering role. It was also the first project to use 36″ DualDecks.
Q: What advice would you give to aspiring engineers?
A: Don't be afraid to ask questions, especially "why". There is so much knowledge to gain from asking the right questions.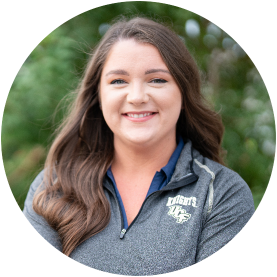 Meet Yulian Del Moral, Design Engineer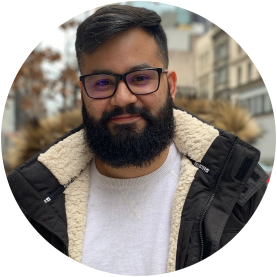 Yulian is a Design Engineer at FINFROCK and has worked with the company for two years. He was the lead design engineer for Project 912, the first precast project he has ever worked on!
Q: What skills have you developed in your role as a Design Engineer?
A: Overall, I have improved my engineering skills as a result of the unique design challenges that I encounter with our projects. I have also developed effective communication skills because of the collaborative nature of my job and the need to communicate with other departments.
Q: What advice would you give to aspiring engineers?
A: Teamwork is the most important. I strive to maintain good relationships with all departments to make our jobs easier and more enjoyable.
Meet Travis Henriques, Senior Project Engineer
Travis has worked with FINFROCK for 8 years. He started as an intern before graduating and getting hired full-time and has grown into his role as a Senior Project Engineer. Some of the projects he has worked on are Hyatt House Naples, Skyhouse Channelside, Juno Winter Park and City Center.
Q: How do you apply your expertise outside of work?
A: Engineering is all about math. So i can apply simple mathematics to home projects, finances, and even metrics for exercising. Also, since I am in the construction industry, I have knowledge of how a building comes together which helps me as a homeowner.
Q: What advice would you give to aspiring engineers?
A: Get organized, set objectives and plan!