looking to add a parking garage to your next project?
WE'VE GOT YOU.
Parking garage construction has often focused on function rather than appearance, but over time they have both become equally important. Today, parking garages have the potential to blend with their surrounding areas and can be designed as architectural extensions of the buildings they service.
Building a parking garage with design at the front of mind can seamlessly add substantial value to your next project without compromising beauty. That's why it is important to hire a design-build partner who can conceptualize your project and meet particular design and budget needs. With a portfolio of over 300 parking projects, FINFROCK provides a higher level of expertise in the design, manufacturing, and construction of parking garages than any other firm in the United States. It's not just the volume of projects that sets us apart, but the experience each project has contributed to perfecting our vertically integrated design-build system.


HOW MUCH DOES A PARKING GARAGE COST?
GLAD YOU ASKED.
As the parking experts, FINFROCK's teams provide immediate feedback on cost ranges and tailor our project designs to reach your goals because we know the best value we can provide is assisting you in determining your ROI. We don't just look at the components of functionality, technicality, or structure individuality, but rather act as your business consultant to help you plan the building you need to fit within your budget.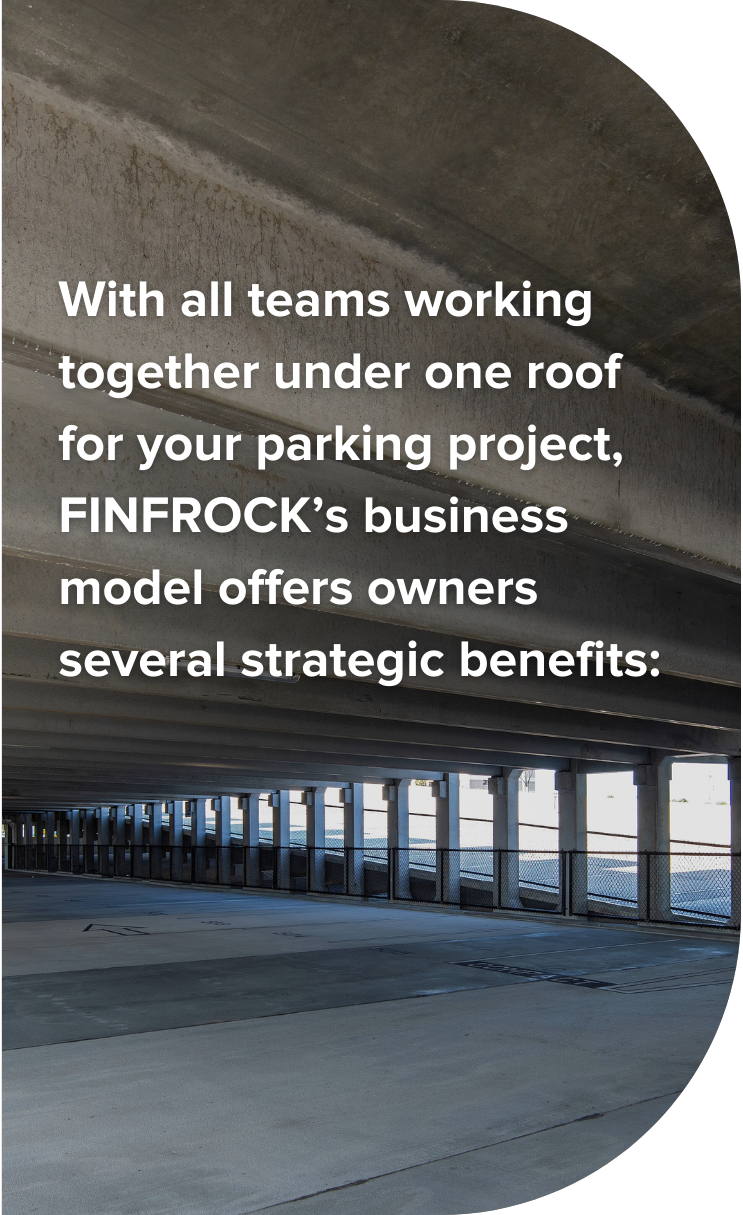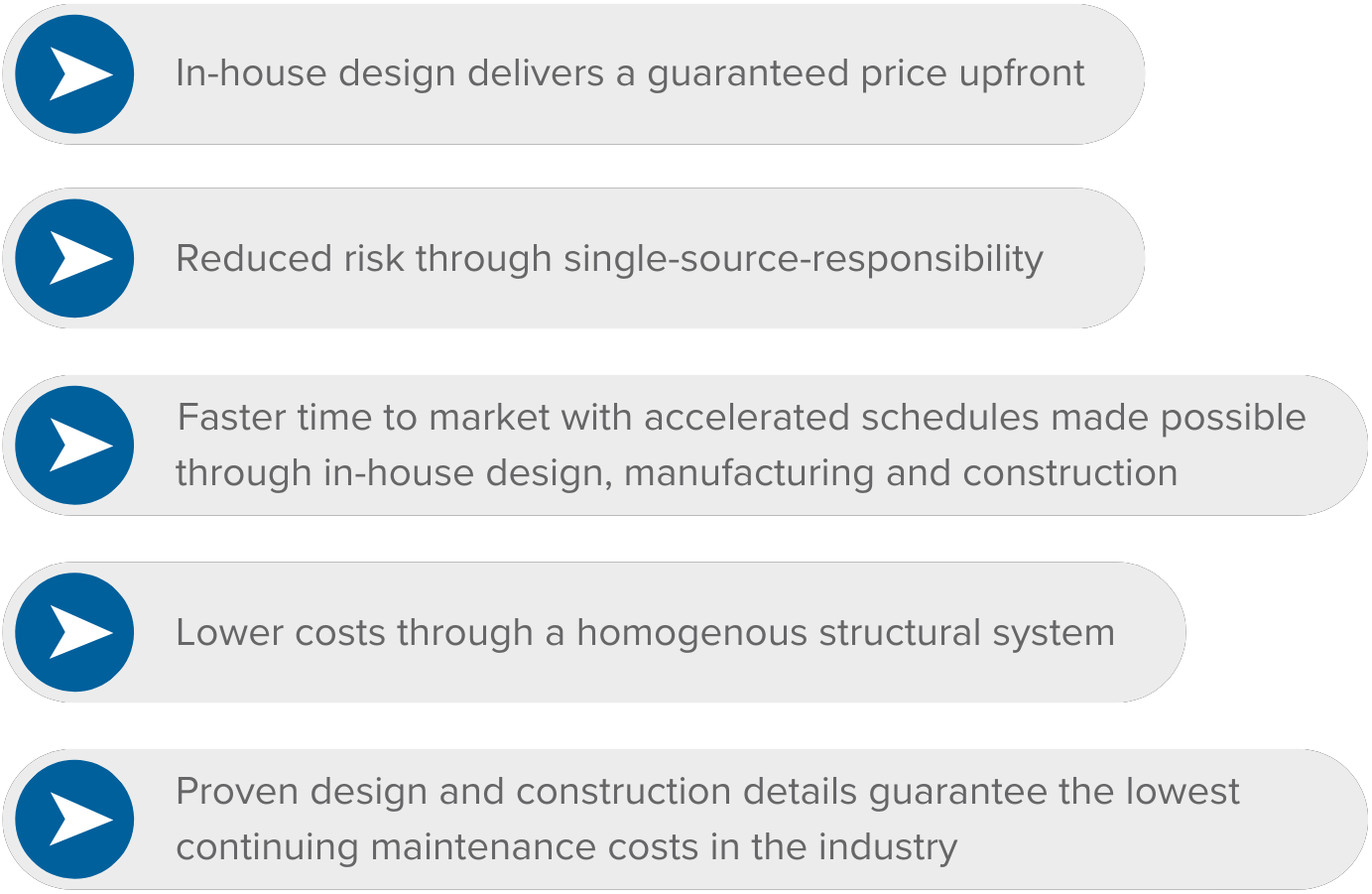 Our experience equips us to offer innovative design options that are proven to be effectively manufactured, efficiently constructed, and delivered with demonstrated excellence and value. Provided we have input on the program requirements, geotechnical information, property constraints, and a few weeks, we can guarantee a competitive construction price without a full set of plans at little to no cost to you.
PARKING GARAGE SOLUTIONS: HARRAH'S POMPANO BEACH
Building on an already active site means selecting the right design-build partner to
minimize any disruption of day-to-day operations
. This rings particularly true for a well-established casino, which is why the team at
Harrah's Pompano Beach
trusted FINFROCK to deliver a one-stop-shop solution. Collaborating closely with the client, FINFROCK teams designed and constructed an elevation scheme for the garage that seamlessly integrated with the newly rebranded casino. This helped set the architectural tone for the planned dining and entertainment district known as '
The Pomp
.' To meet a jurisdictional requirement for shading a quarter of the roof level, the FINFROCK team proposed installing a 32,000 square foot solar array. While this design decision cost the client more upfront, it
created a financial asset for them
with a payback period of less than two years when factoring in the sunk cost of the other potential shading options. This solution is an example of how our teams work to provide structured parking designs that maximize a project's value beyond the construction phase and over its entire lifecycle
Not only does a faster construction timeline translate to reduced labor costs, but modular construction also means less disruption to ongoing operations. From groundbreaking to the last piece, the structural portion of the garage was constructed in just over 4 months.
SET YOUR NEXT PROJECT UP FOR SUCCESS WITH FINFROCK.
At FINFROCK, we take pride in working with customers on every step of the building process, from concept to completion. Our in-house team consists of award-winning architects, engineers, manufacturing crews, and construction experts all working under one roof to deliver exceptional value and results. Our approach minimizes risks, reduces costs, and accelerates the timeline to bring your investment to life.
EXPERIENCE TRUE DESIGN-BUILD WITH OUR IN-HOUSE TEAMS:
Precast Concrete Manufacturing
Quality Control and Assurance