We're proudly named one of Orlando Business Journal's 2022 Best Places to Work!
Each year the Orlando Business Journal recognizes Central Florida's employers who have gone above and beyond in creating resilient, rewarding, and respectful workplaces. Participants in OBJ's Best Places to Work competition were judged based on the results of an employee survey administered by Quantum Workplace. From design to manufacturing to construction, there is truly no other company like us in our industry. With project teams all over, not everyone was able to make it in this photo, but each one of our employees are the reason behind our success. We couldn't do it without you and are so lucky that you've chosen to build your career with FINFROCK. Thank you for all that you do!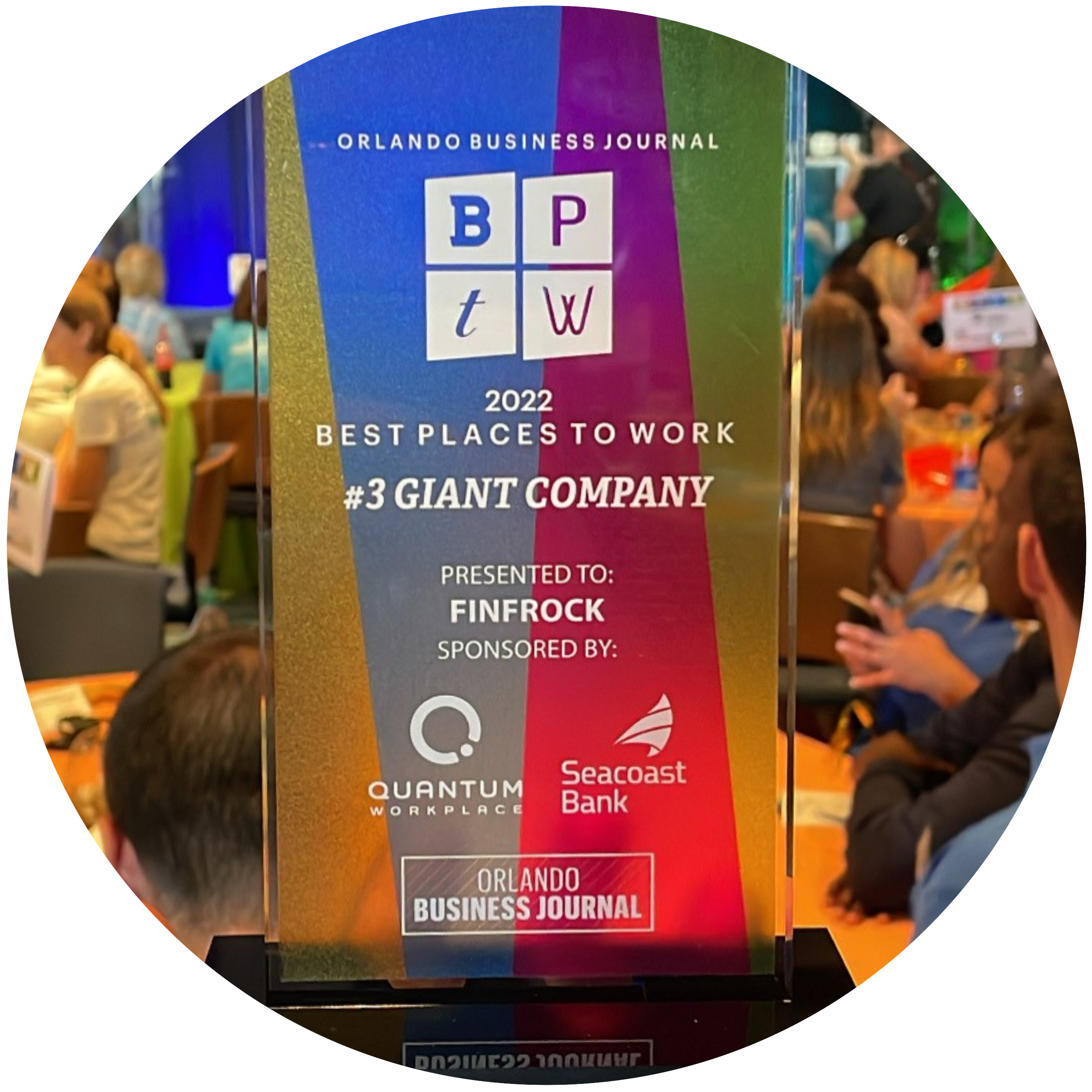 MAA ROBINSON WINS ABC EXCELLENCE IN CONSTRUCTION EAGLE AWARD
The Associated Builders and Contractors Central Florida Chapter honored FINFROCK's project, MAA Robinson, with the 2022 "Excellence in Construction Eagle Award" in the Multifamily/Residential category! The Excellence in Construction awards program is developed to honor innovative and outstanding quality construction projects. The winning projects are selected from entries submitted from across the greater Orlando area and judged in 24 award categories by industry experts on complexity, attractiveness, unique challenges overcome, completion time, workmanship, innovation, safety, and cost. The Eagle Award places MAA Robinson as a contender for the "Project of the Year" award, which will be announced in October.
SUMMER COURTYARD COOKOUTS: SERVING UP GOOD EATS ALL SUMMER
Rather than use the budget for a one-and-done event this year, the executive team decided to do something new to show appreciation and say thank you to all our employees all summer long. So, we hosted a monthly cookout! From Sonny's BBQ to build-your-own burger bars, our FINFROCK employees enjoyed free catered lunch at all our manufacturing facilities and job sites.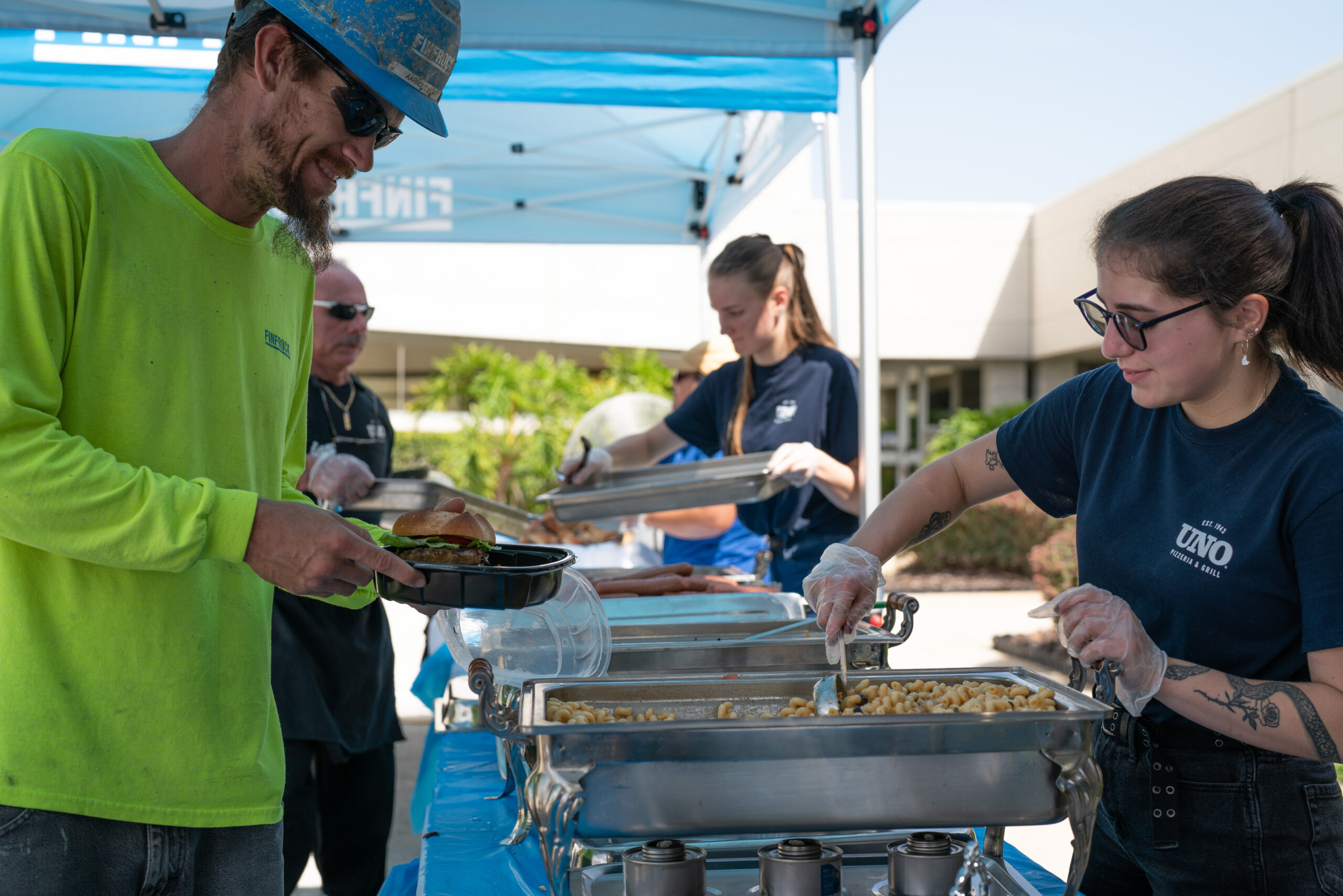 SCHOOL'S IN FOR SUMMER: FINTERN AND PDP PROGRAM
Our summer Finterns have come and gone! This year, we welcomed 17 Finterns into FINFROCK's Professional Development Program (PDP) from schools like UCF, FSU, Embry-Riddle, Ohio State and many more. To kick off the summer, our annual Boot Camp week included presentations from the Executive Team and covered everything from the importance of inter-departmental communication to FINFROCK's vertical integration and differentiation. In addition to participating in presentations and activities hosted by guest speakers, Finterns and PDPs were also able to tour a couple of our project sites before starting their rotations in the plant and office. Finterns this year worked in architecture, engineering, production, construction, and out on the erection crew at City Center and Novel Beach Park. We are proud of our hardworking, innovative Finterns and PDPs! They truly go above and beyond and continue to make valuable contributions during their time with us.
TOPPING OUT OUR NEW MANUFACTURING FACILITY IN BELLE GLADE
On July 8th, FINFROCK erection crews finished setting the last piece on FINSouth! This was a momentous occasion that will mark the beginning of a new era for FINFROCK. Not only will our Belle Glade facility help us save on transportation costs for South Florida projects, but it will also create opportunity pathways for our team members, clients, and community to thrive. FINSouth Manufacturing crews have already started making pieces for project #20002, which will serve as the Parking Garage for Boca Raton's Innovation Campus! Here are some Fun Facts about the new building!
• The Building stretches over 860 feet long – that's longer than two football fields strung together!
• Bay 1 & Bay 2 are about 240 feet wide, combined
• The Building is ~ 60 feet tall, which is also the equivalent of four giraffes.
• In total the build took nearly 10,000 cubic yards of concrete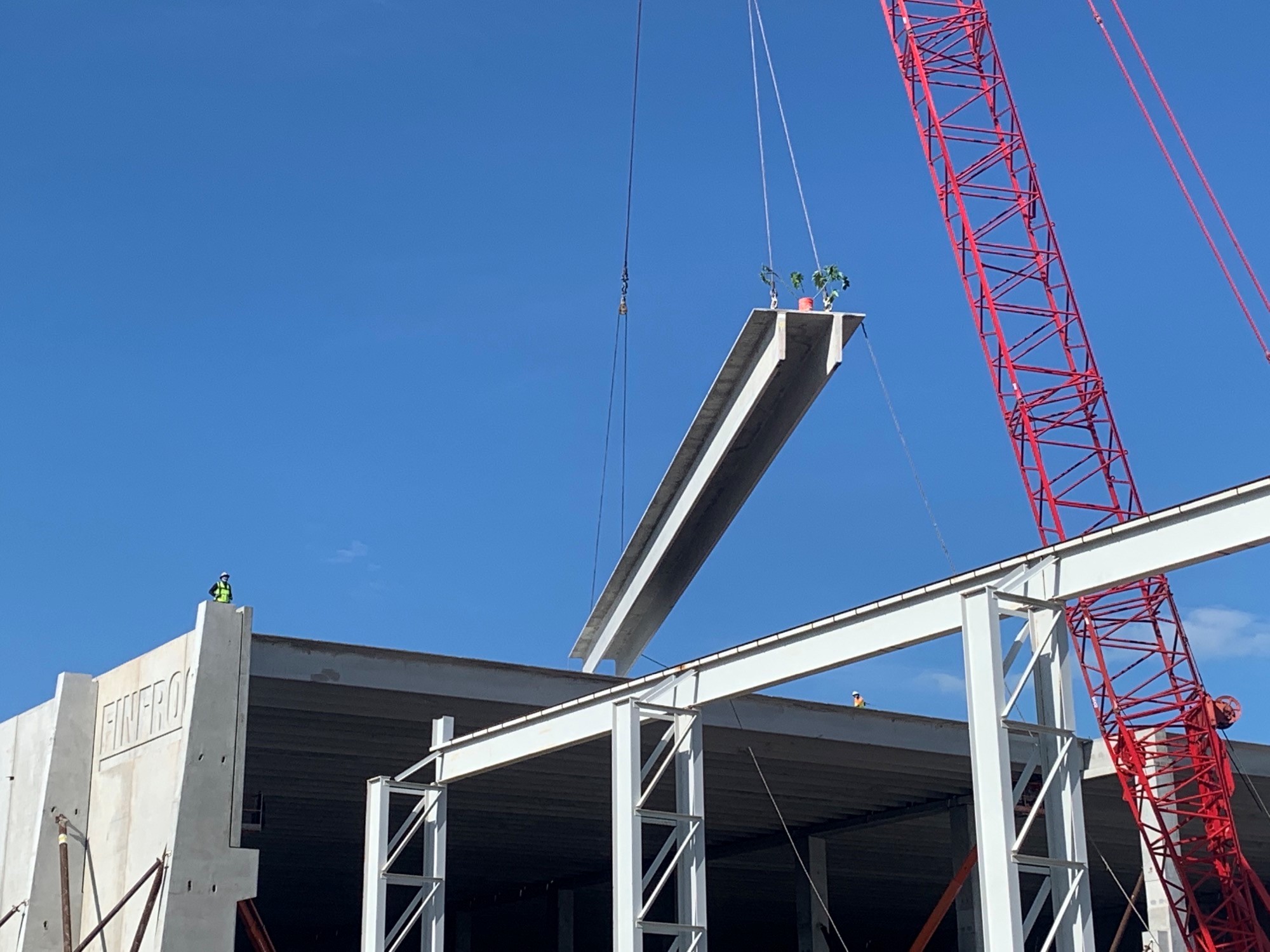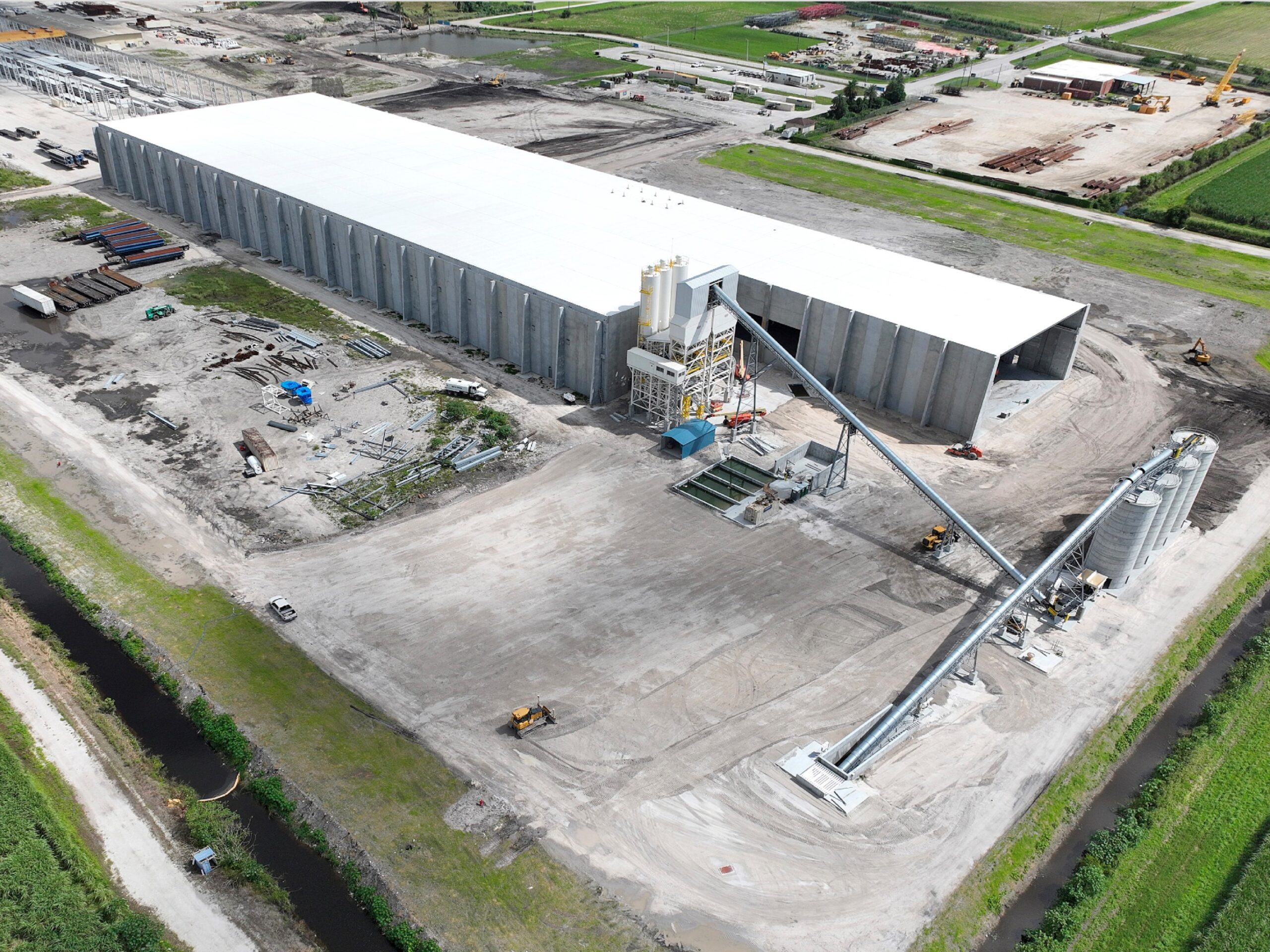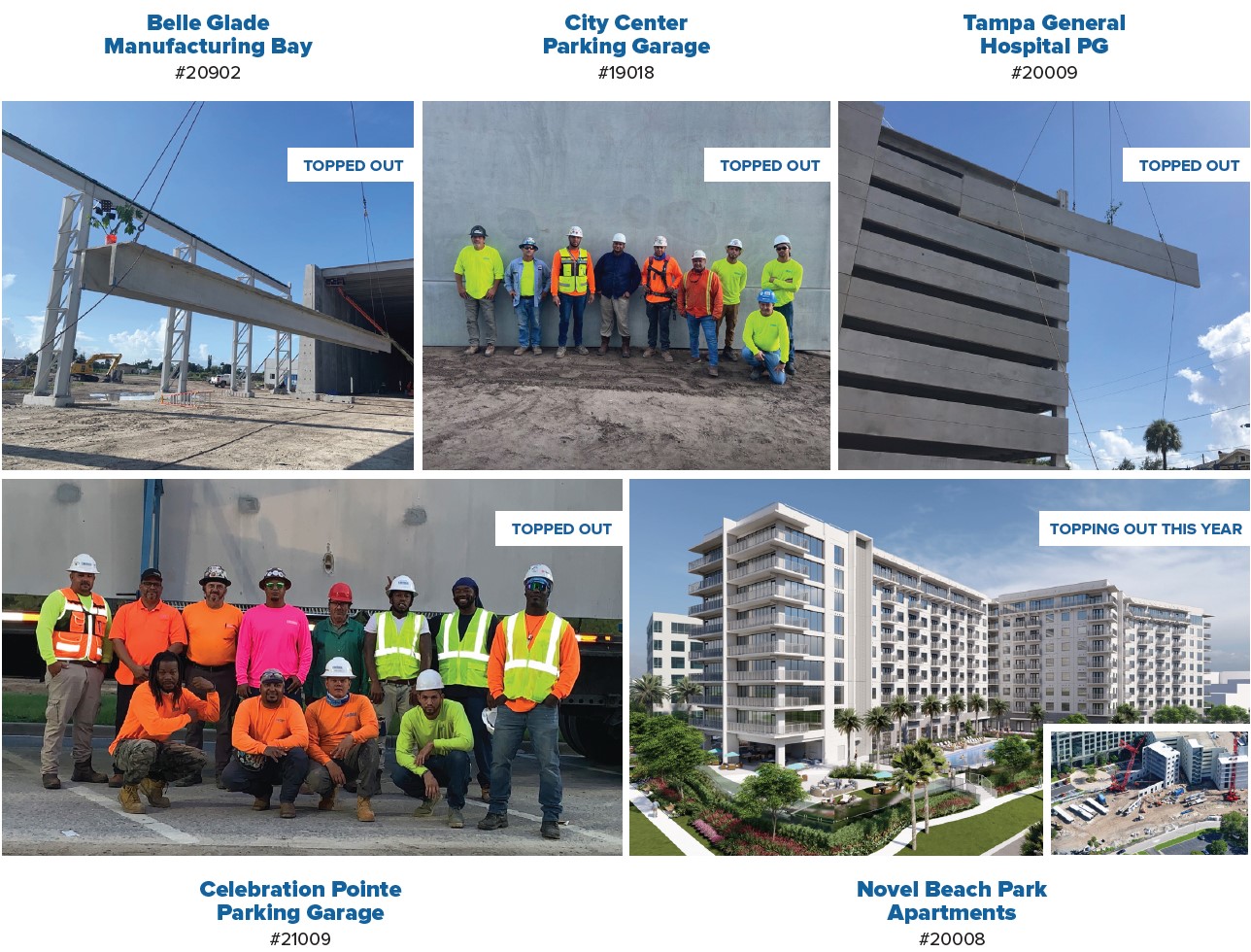 LET'S CONGRATULATE SOME OF OUR FINFROCK TEAM MEMBERS WHO HAVE MADE THE NEWS RECENTLY!
Stan Jones, CFO
Orlando Business Journal's 2022 C-Suite Award Winner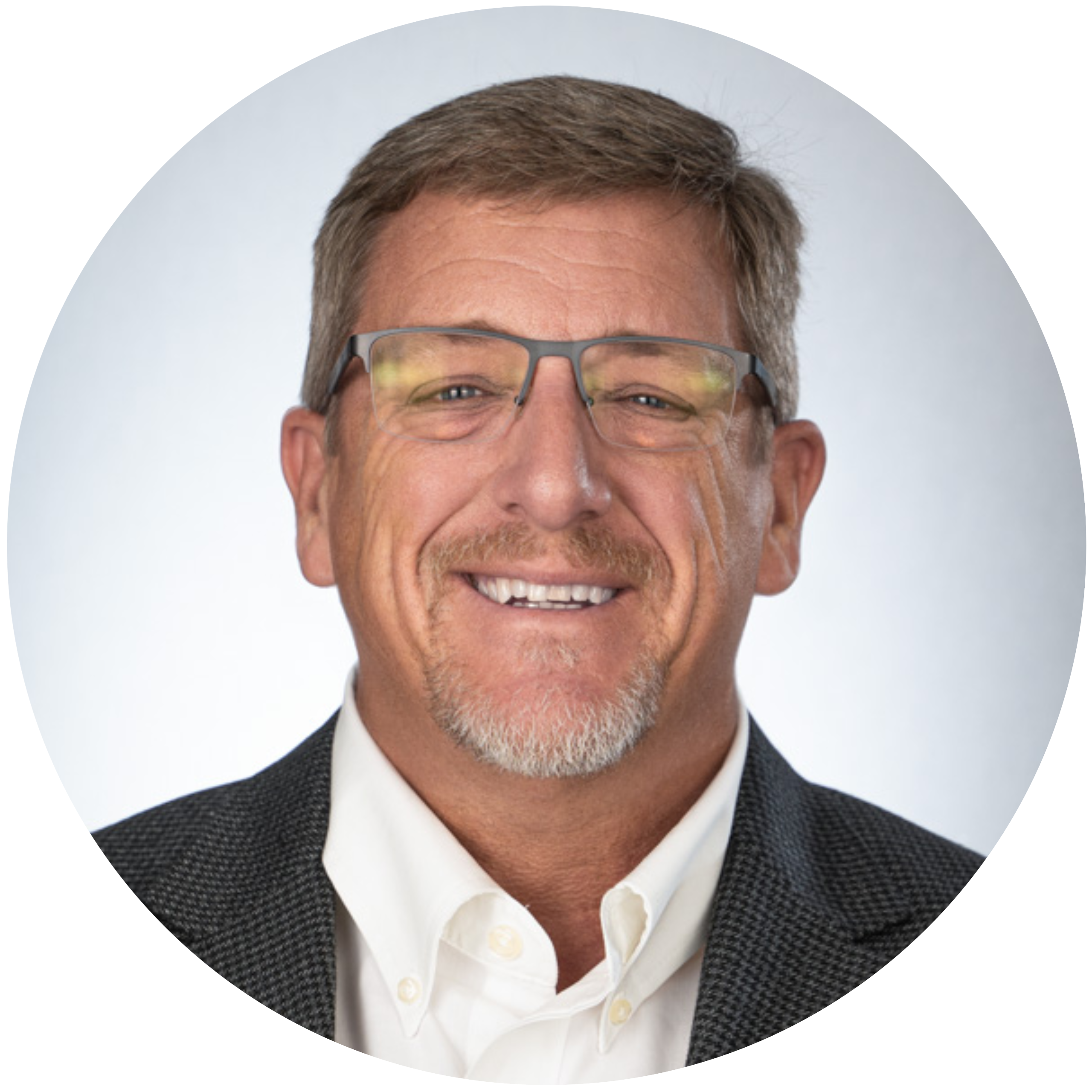 John Blanchard, Executive
VP of Manufacturing
Orlando Business Journal's 2022 Veterans of Influence
Kiley Damone
Culture & Community Specialist
New Board Member of The Belle Glade Chamber of Commerce